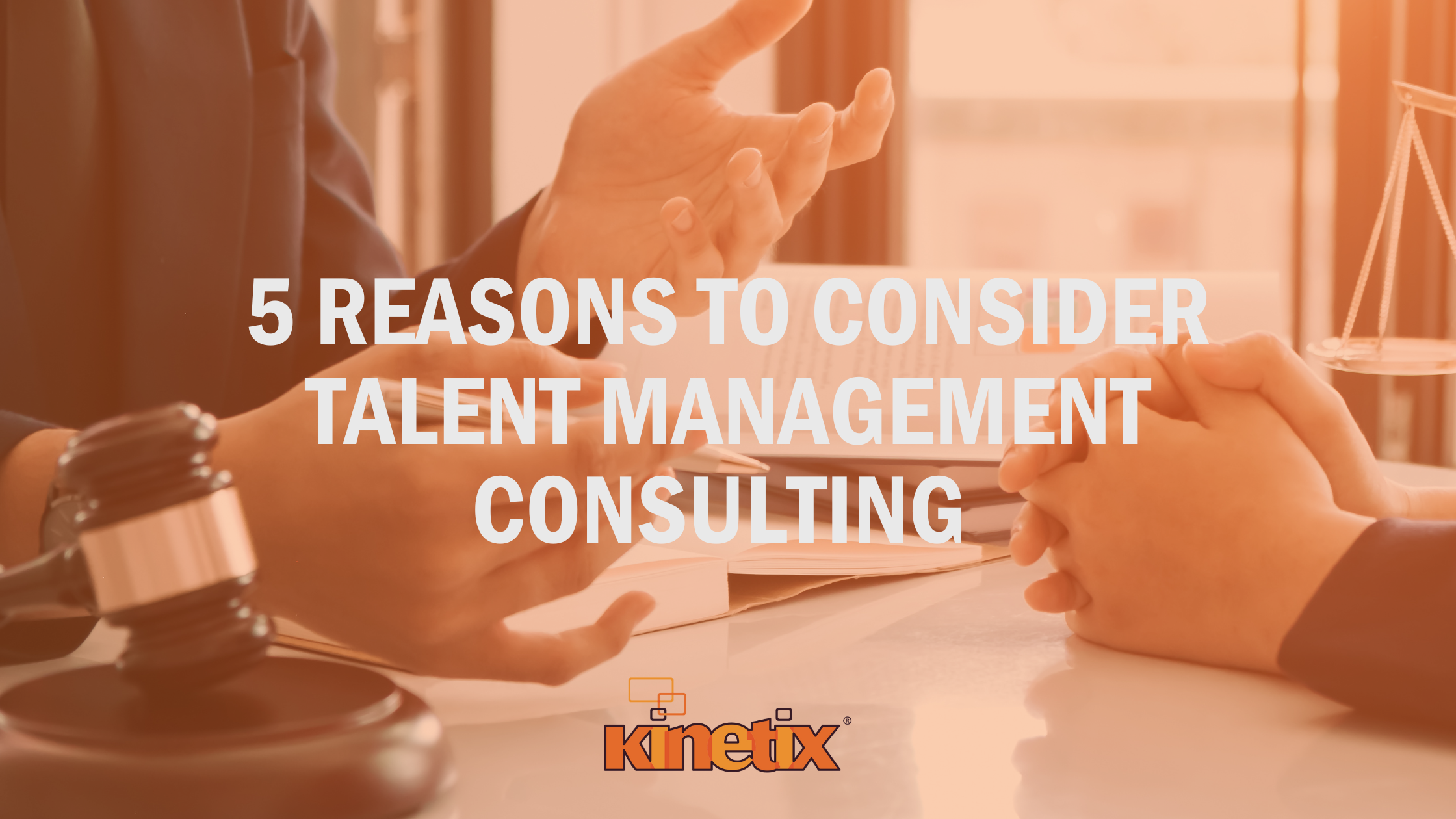 Today's organizations face numerous business challenges, including increasing inflation concerns, ongoing labor shortages, growing skills gaps, and supply chain disruptions. Having the right talent in the right roles is a crucial component to tackling each of these challenges. According to a recent study, 45% of Human Resource professionals rank acquiring talent as their top challenge, while 37% state retaining talent is the number one issue facing their organizations.
Unfortunately, today's tight labor market and intense competition is making acquiring and retaining talent more difficult than perhaps ever before. To overcome these issues, many businesses are turning to talent management consulting services, and for good reasons. Talent acquisition and talent management consulting services offer numerous critical benefits. Here's a look at the top five.
Expertise and Experience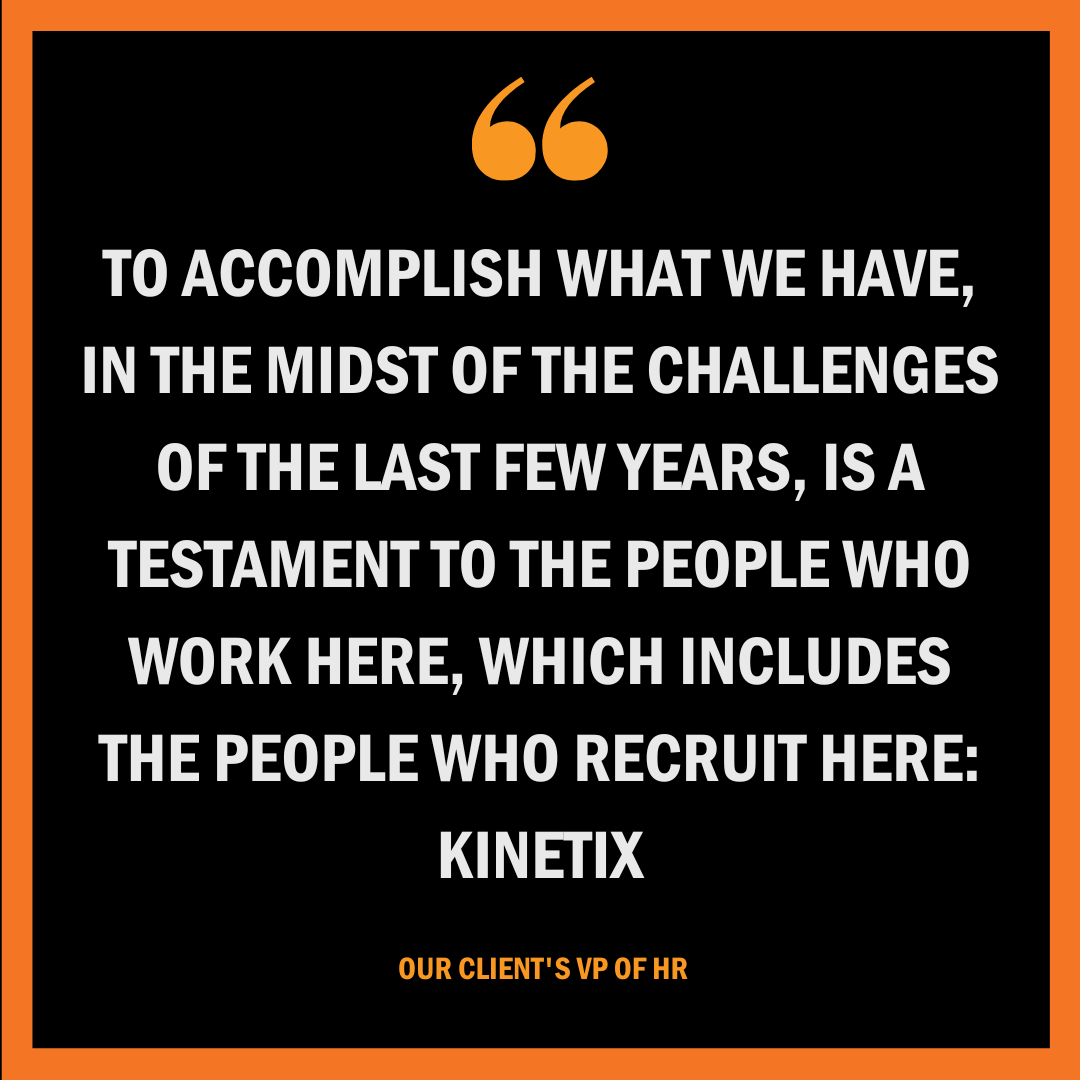 One of the top reasons for working with a talent management consulting firm is the high level of expertise and experience they provide. Matching qualified candidates with employers requiring their skills is what these firms do day in and day out. They have a unique perspective that allows them to understand the candidates' expectations and the employer's needs.
This unique perspective, combined with these agencies' deep understanding of talent management best practices, lets them help your organization confront today's challenges. They understand that no two businesses are alike or have the same talent obstacles. This is why they develop tailored talent management solutions for each client.
Through their experience working with employers and candidates across industries, talent management consulting firms can provide insights and analytics that may not be readily available to employers. For example, talent management consulting firms have unique insights into what today's workers are looking for in an employer. These insights can help your company boost its employer brand, build a competitive compensation package, and create workplace strategies that entice your current workers to stay.
Objectivity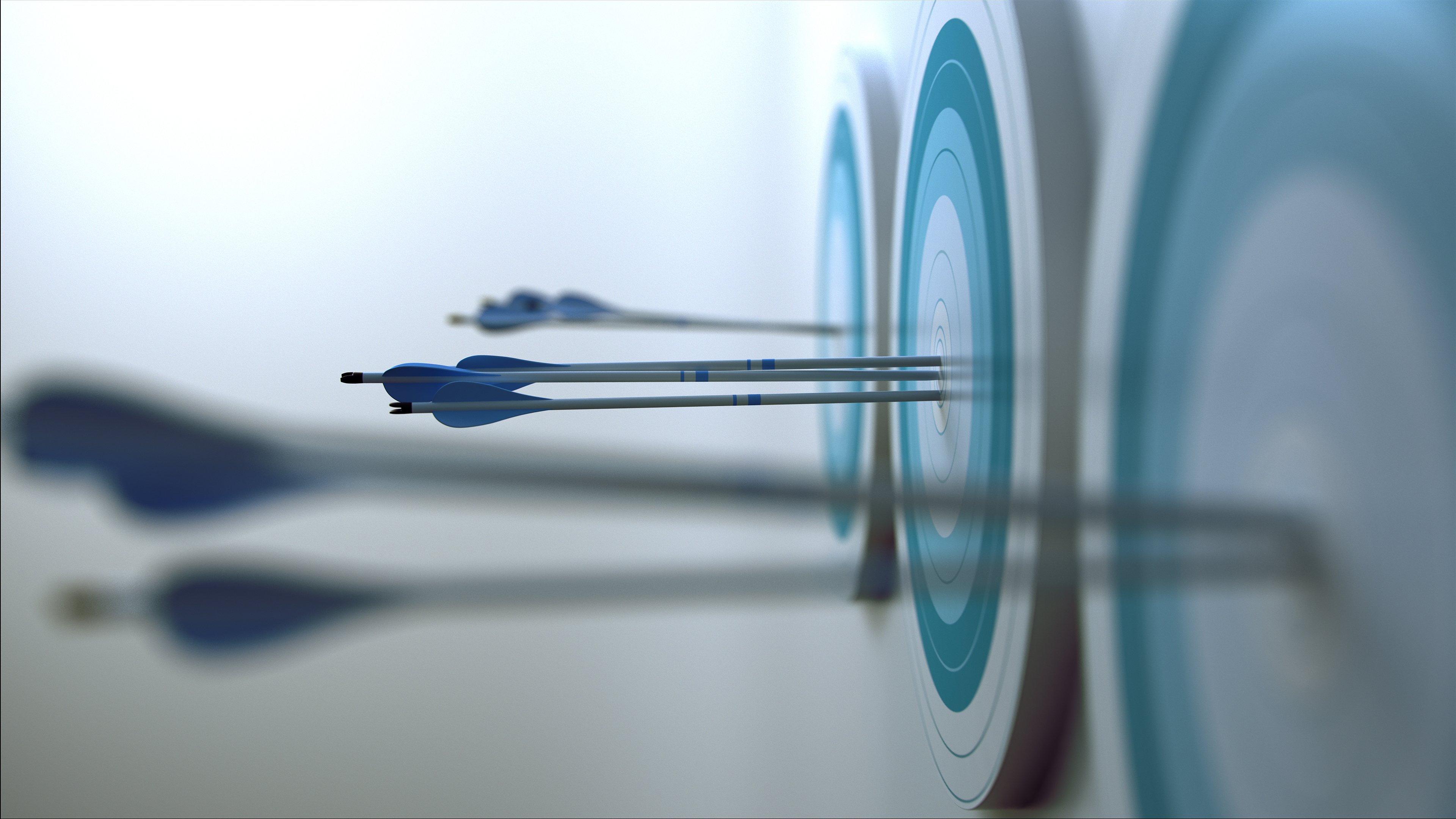 It can be difficult for employees working within the company to recognize potential obstacles or weaknesses regarding business practices, such as its hiring and recruitment strategies. Talent management consulting services can help by providing a unique glimpse into your company's workforce management and recruitment processes to identify its strengths and weaknesses.
For instance, hiring practices that were successful just a few years ago may no longer be effective today. The reality is that workers' expectations have shifted significantly over the past few years. If you haven't changed your company compensation packages lately, it could be preventing your company from acquiring the top talent you need. A consulting company cannot only help you identify this problem, but it can assist with building a compensation package that drives results.
A talent management consulting firm can also provide advice and strategic options that aren't based on personal opinions or biases. Since the consulting firm has no personal stake in your company, it can help you make decisions based on facts as well as internal and external data rather than gut feelings or assumptions. This factor is critical for workforce planning.
Customization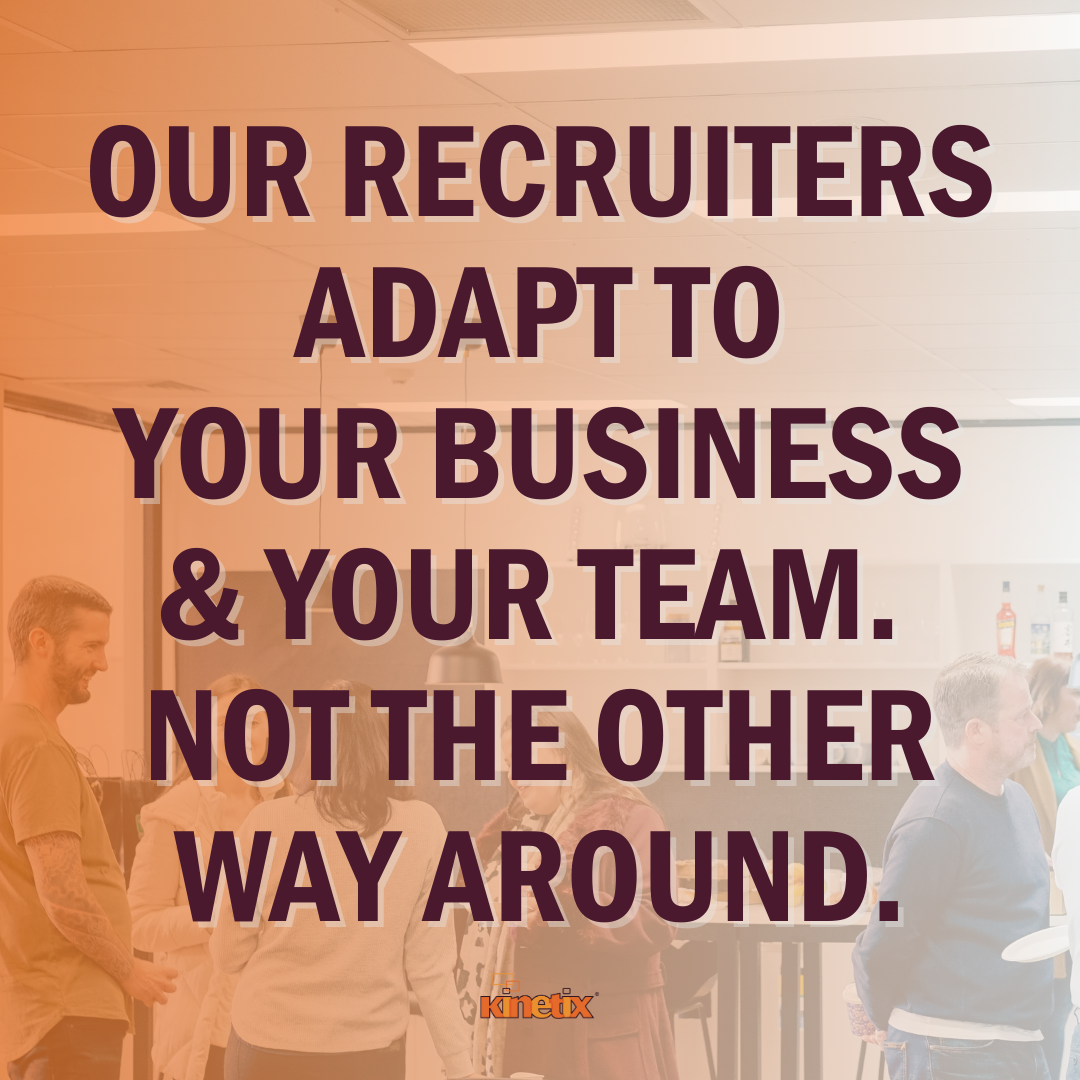 The best talent management and talent acquisition consulting companies never take a one-size-fits-all approach. Instead, they fully understand that each company has its own unique set of challenges and obstacles regarding talent recruitment and retention. This is why they take the time to get to know your company's short- and long-term goals, objectives, and challenges.
A consulting agency can use this information to help your organization identify and prioritize its most critical talent management and recruitment issues. Then, the agency can work directly with your company to develop customized strategies and solutions for overcoming these challenges and securing the talent it needs now and in the future.
For example, many organizations today face a significant skills gap that impedes their ability to grow, expand, or even remain competitive. A consulting agency can help you identify the most pressing skills gap your company is facing and help you develop a customized strategy for acquiring these skills. This talent strategy could include everything from utilizing pre-hiring assessments and candidate-matching solutions to implementing employee training and mentorship programs.
Partnering with a talent management consulting agency enables your hiring managers to develop customized solutions that are both effective and efficient. These talent acquisition solutions can improve the quality of hire and allow your company to acquire the critical skills it needs to remain competitive and even grow the business.
Time and Cost Savings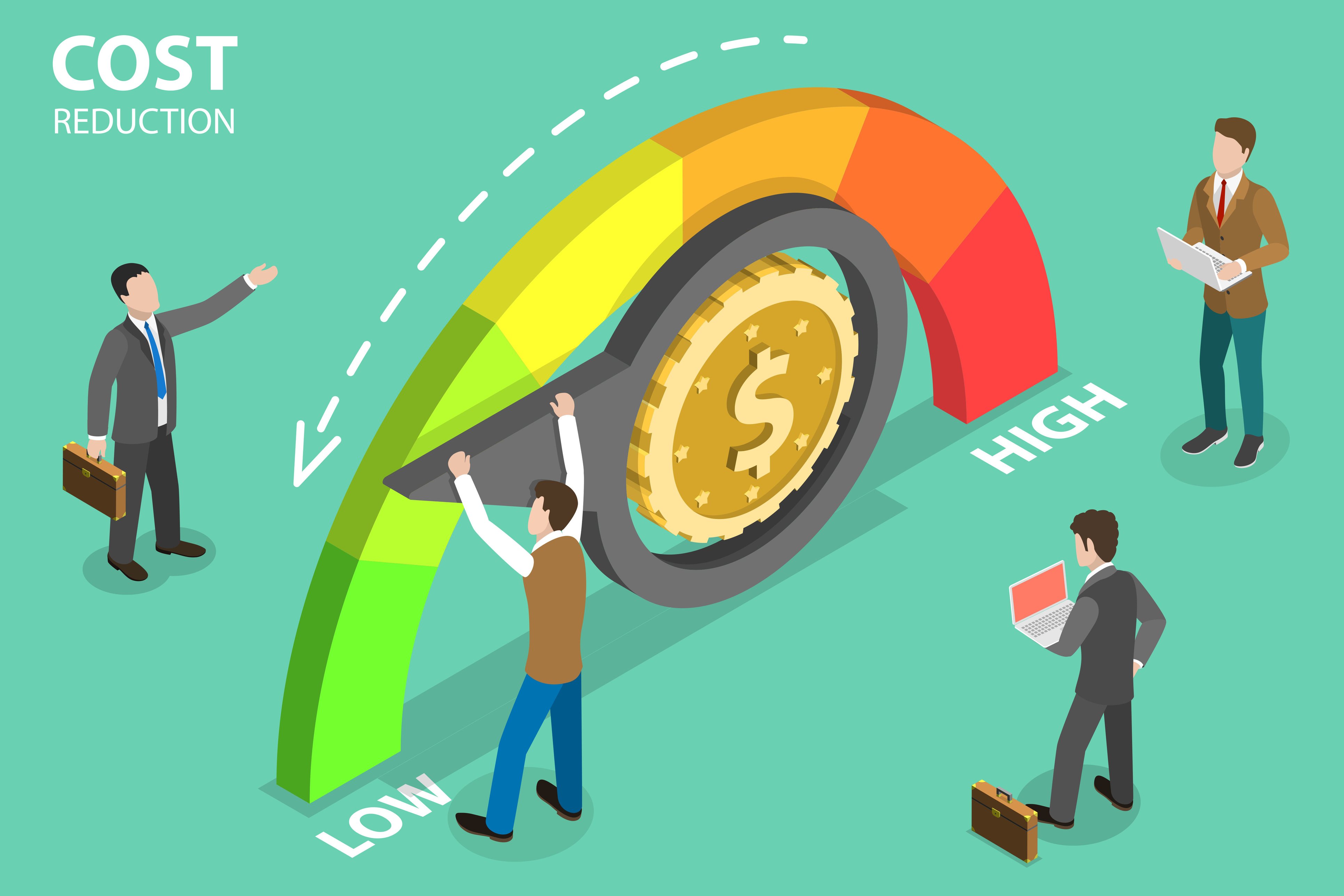 Rising costs and ongoing inflation concerns are forcing many organizations to find ways to cut costs and streamline their business practices. Unfortunately, this demand for cost-cutting solutions comes at a time when workers expect more compensation for their efforts. According to some experts, average salaries will increase another 4.3% in 2023.
At first glance, you may think that investing in talent management consulting services during a time of economic uncertainty is a costly solution. But these consulting services can help you improve talent retention and acquisition outcomes while cutting your workforce management costs. Here are just a few ways talent management consulting services can help your company cut costs.
Improve Quality of Hire: By improving the quality of hire and workforce management solutions, your company can increase its employee retention. At a time when hiring expenses can cost up to four times the position's salary, hiring the right employee has never been more important.
Shorten Time-to-Hire Rates: Every business leader knows that taking a long time to fill a position negatively impacts productivity. Partnering with a talent management consulting agency can help you fill roles faster and minimize production disruptions.
Specialized Services: Talent acquisition consulting firms often provide expertise and insights that aren't available in-house. While you could post talent acquisition consulting jobs and hire a consultant in-house, a quick look at rising talent acquisition consultant salaries often shows that outsourcing these services is more affordable.
Competitive Advantage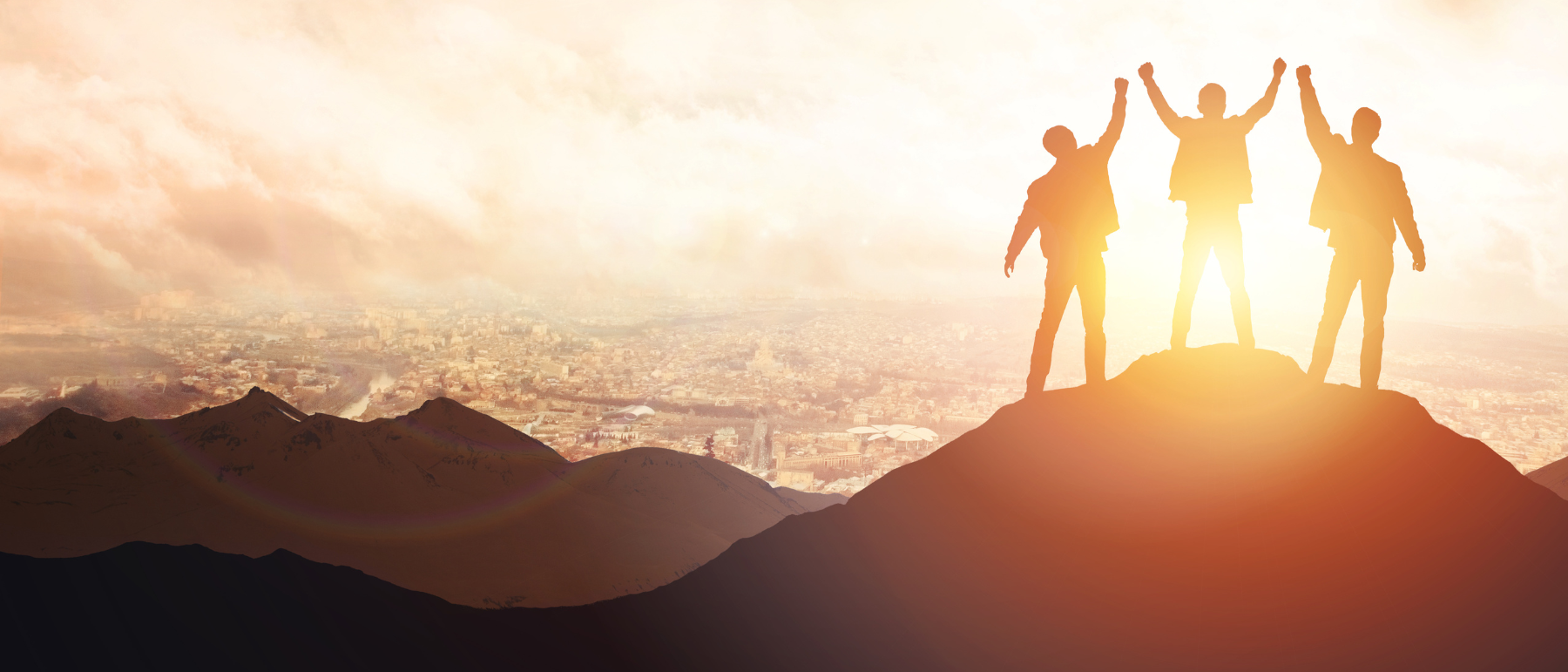 Amidst today's highly competitive job market and fast-paced economies, working with talent management and talent acquisition consulting can give you a competitive advantage. First, consulting firms work with a network of skilled talent. Once the firm understands your company's unique needs, it can access this network to find talent that matches your specific criterion faster and more accurately.
Secondly, a talent consulting firm has access to advanced digital tools to improve the accuracy, speed, and efficiency of talent recruitment and management. For instance, using pre-hire assessments enables your company to evaluate a candidate's various skills, such as cognitive skills, before extending a job offer.
Finally, partnering with a talent management and talent acquisition consultant can help you boost your employment branding. Building a culture of excellence can enable your company to improve the candidate experience and attract qualified candidates.
Investing in talent management consulting services today can provide the insights and solutions your company needs to ensure sustainable, long-term growth and success.
Contact Kinetix today to learn more about how talent management consulting services can benefit your company.