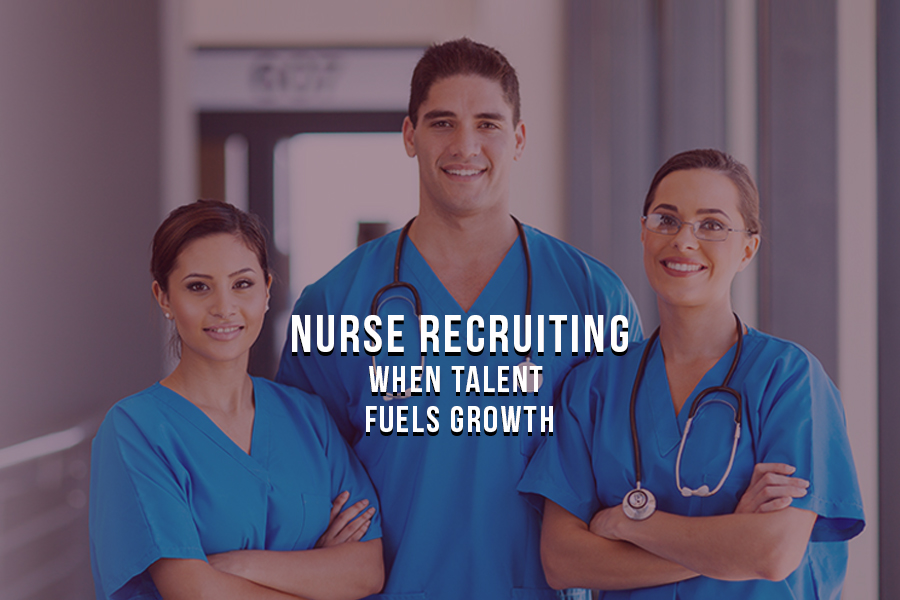 It's National Nurses Week and it's had us appreciating our nursing partners a lot more lately. We're passionate about recruiting, and we're really passionate about nurse recruiting.
Kinetix is a top nurse recruiter. We've been named one of HRO Today's best Healthcare RPO Leaders – from our breadth of service to our quality, we're the best. We love hiring nurses. If you want proof, we have proof!
We believe that nurse recruiting is key for hospital growth. So Kinetix built a high-performance nurse recruiting team. In just a few years since starting healthcare partnerships, we have built a world-class nurse recruiting operation with these key focuses:
Stability and Expertise
Kinetix aligns recruiters by skillset and hiring leader. The ability to step into conversations with hiring leader and "talk the talk" brings immediate credibility and sets the stage for successful search. To support our nurse recruiting, we've consistently had BSNs and former RNs on staff, in addition to deep clinical recruitment experience.
Training and Flexibility
Kinetix invests in training and has a leader dedicated to training and development of new recruiters and tenured staff. The resulting internal knowledge of nursing, combined with time-tested recruitment strategies, has allowed Kinetix to be agile in building great nurse recruiting teams.
Cultivating Leaders
Having smart, capable leadership is a key to any great team. Kinetix's five coaches, three recruiting leads, four account leads, and training manager all started their careers at Kinetix as recruiters, giving them perspective into healthcare and nursing that would be impossible to replicate.
The results of focusing on these keys? Nurse recruiting growth.
Kinetix has a 3:1 submittal to hire ration. Our nurse recruiting function continues to perform at high levels to fuel growth. Roughly 1/3 of our nurse hires are internal transfers. The heavy lifting and white glove experience provided by the Kinetix team is a key employee relations component that drives retention – a factor many other organizations get wrong.
So when you need nurses – call Kinetix.