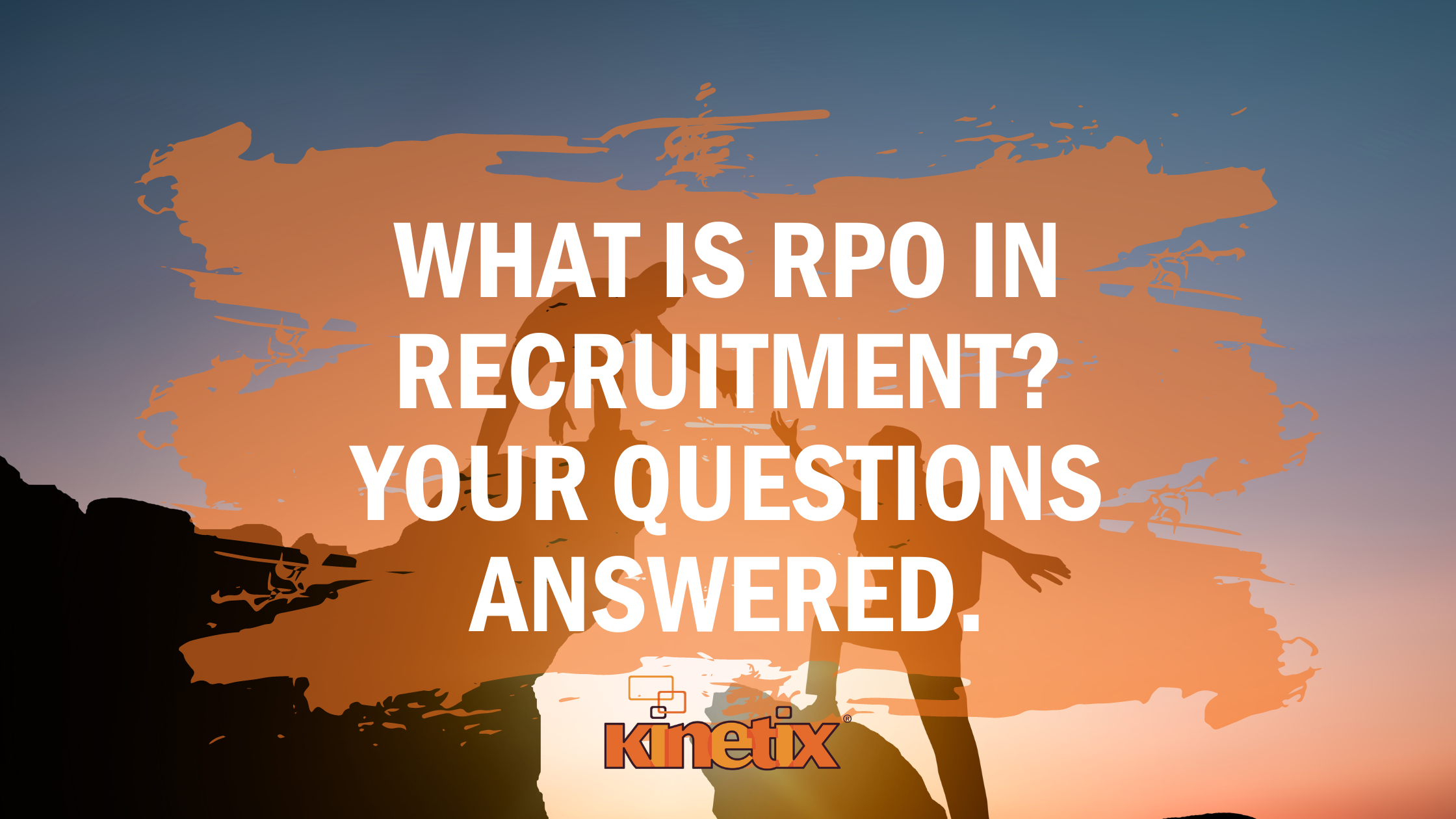 A great group of people can make all the difference. You know that your top resource is people — whether you're an owner of a small business or a leadership team member of a large company. But the hiring process may require a lot of limited resources, such as time. Meanwhile, you're juggling many things, and your internal recruiting team may also have their hands full.
Thankfully, there is a recruitment solution — like using recruitment process outsourcing (RPO) services. But what is RPO in recruitment? What is RPO in recruiting, and how does it help your internal recruiting team with their recruitment efforts?
This post will discuss RPO — what is RPO, what are RPO services, and the benefits.
What Is RPO?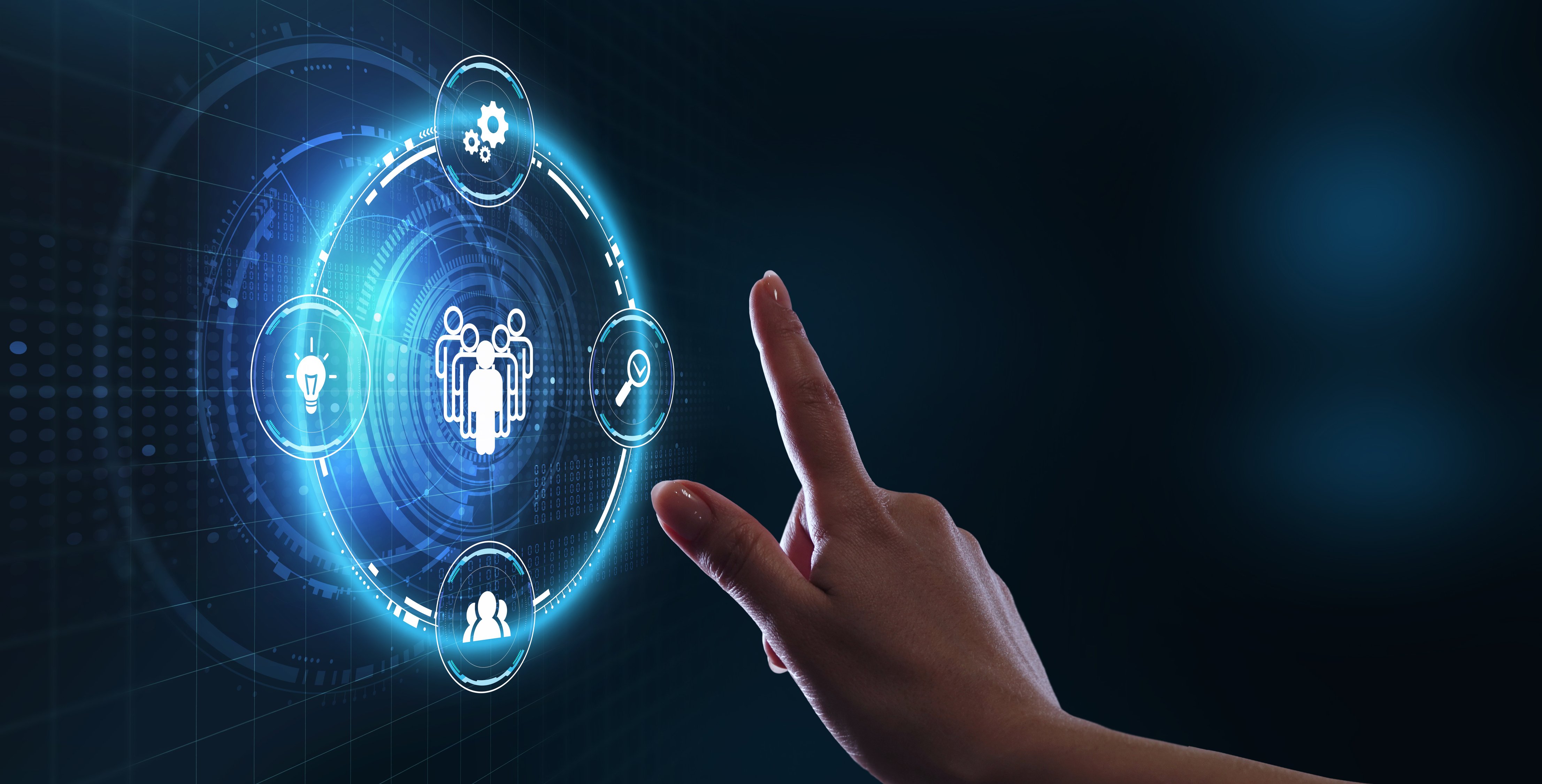 RPO is a hiring resource for businesses and companies. Recruitment process outsourcing (RPO) companies offer RPO solutions to help address your staffing needs. These RPO companies are also sometimes referred to as outsourced recruiting companies.
What is the difference between RPO companies and staffing agencies?
Although these RPO companies may sound similar to staffing agencies, they differ. Staffing agencies tend to charge by time or some other resource — while an RPO company's management fee is a process-driven commission that's based on developing a long-term working relationship with you. This means that you only pay RPO companies if they meet your expectations regarding the hiring process.
What is an RPO recruiter?
Outsourced recruiting companies are also different from on-demand contract recruiters. Some of these "recruiters-on-demand" may only provide sourcing services — with the sole goal of finding candidates. Once these sourcing specialists find some potential candidates, they'll typically turn the list of candidates over to you — without any additional support.
On the other hand, outsourced recruiting agencies can match you with a talent acquisition team of dedicated RPO recruiters. What is an RPO recruiter? An RPO recruiter is a specialized recruiter with expert knowledge about your job market. In addition to sourcing, your RPO recruiters will become an extension of your internal recruiting team. They will assist with the rest of the hiring process — and beyond.
So, what is RPO in recruiting? It means you can expect expert support from the beginning to the end.
What Are RPO Services?

Outsourced recruiting services are also known as RPO services.
Aside from having expert knowledge of your job market, an RPO recruiter is likely equipped with the best recruiting technology in the industry. By outsourcing your recruiting tasks and beginning project RPO, you'll have access to great automation tools. And your dedicated recruiter may also provide additional outstanding RPO services.
Recruiting strategy: A proactive recruiting strategy with a clear plan will likely prevent overspending on marketing efforts. This strategy can alleviate current staffing issues and address future staffing needs. As part of your internal recruiting team, RPO recruiters may help you develop and execute this strategy.
Marketing services: Outsourced recruiting companies have services to improve your recruitment marketing efficiency. Your RPO talent acquisition team will help you appropriately use and maximize various marketing tools — like social media (e.g., LinkedIn, etc.) — to promote your employment brand.

Database of candidates:

RPO companies typically have a database of candidates. You'll be able to use it to quickly expand your talent pool network.
Assessment platform: Aside from growing your talent pool network, you'll have access to an assessment platform that evaluates candidates in various areas — like cognitive skills. This evaluation may help you ensure that candidates will be a great fit.
Quality control: Your RPO talent acquisition team will act as your quality control by helping with pre-screening activities. Your RPO recruiters will ensure that candidates meet the job description details and possess specific skills. And once these candidates are sourced and recruited, they'll be exclusive to you. So, these candidates will not be shared with any other client of the RPO company. And you'll have candidate ownership.
Candidate comparison tool: In addition to being able to assess candidates, you'll have a tool that provides a breakdown of each candidate. This candidate comparison tool will help you choose top talent for your business or company.
Candidate experience: Other than pre-screening activities, RPO recruiters may also help your internal recruiting team during the pre-hire stage. They'll make sure that candidates have a professional and fantastic candidate experience. They'll do this by keeping candidates engaged in various pre-employment activities, such as background checks and drug screenings.
So, what is RPO in recruitment? It means having the best recruiting technology tools and services in the industry to give you the highest chance of success.
What Are RPO Benefits?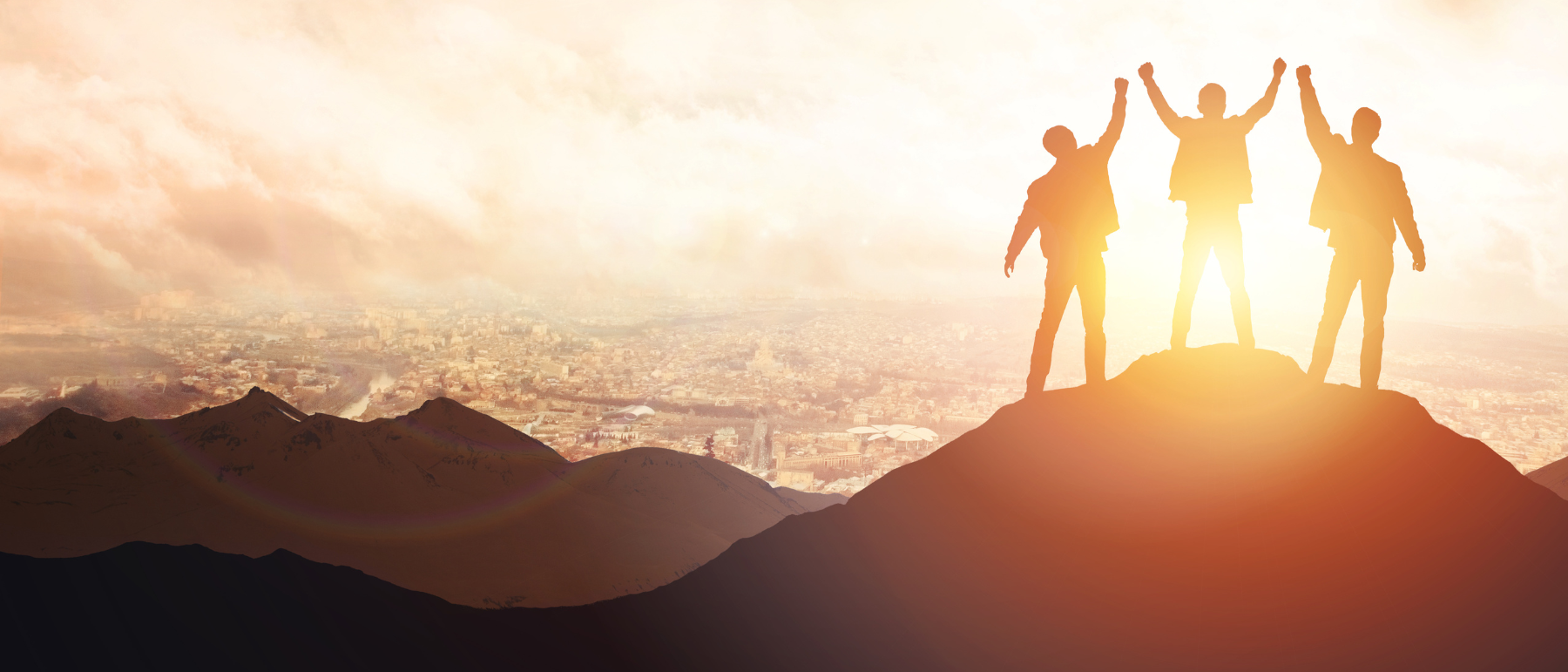 Since you now understand RPO better, you're likely wondering about its benefits. Let's take a look.
Access to recruiting technology tools:

As you're now well aware, outsourced recruiting companies may grant you access to numerous recruiting technology tools and services. In general, these powerful tools and services will improve the efficiency of your recruitment efforts, saving you on resources — like time and money.
Cost reduction: In general, a job opening usually remains vacant for more than 42 days. This means an employer loses an average of over $4,000, roughly $100 per day. Since efficiency is guaranteed with RPO recruiters, they'll come up with RPO solutions to quickly fill job openings and reduce your cost per hire..
Scalability: As previously mentioned, your RPO talent acquisition team may help you develop a proactive recruiting strategy for current staffing issues. But since it's proactive, it also has scalability. So, it's also a recruitment solution for future hiring needs — like when your successful business is expanding. This recruiting strategy may also address the up-and-down recruiting needs of certain businesses — like retail stores.
Reduced time to hire: Your RPO recruiters are efficient at filling current job openings. But they're also developing recruitment solutions for your future hiring needs by proactively identifying and attracting talent. So, this will generally mean reduced time to hire for your business or company at any given moment.
High-quality candidates: Your RPO recruiters have great attention to detail during the pre-screening process. This way, you'll only review and interview high-quality candidates. Once these candidates are officially your top-talent employees, RPO companies may help you decrease turnover rates with professional development services. These services will also help maintain the quality of your employees.
Improved business and employment branding: Your specialized RPO recruiters have knowledge about what high-quality candidates value in potential employers. By tapping into this, they can transform your brand messaging. They may also promote your new employment brand with marketing tools, such as social media. As high-quality candidates find value in your company, this will likely lead to positive talent acquisition results. This may also attract other potential candidates, helping the business grow and expand.
As you can see, outsourced recruiting companies have a lot to offer. But this isn't a complete list. For example, RPO companies may also help with your IT-heavy business operations — like data backups for critical data — by referring you to a set of services called business process outsourcing (BPO).
So, what is RPO in recruiting? It means plenty of benefits — from reducing your costs to creating brand value for your business.
Work With Industry-Leading RPO Partners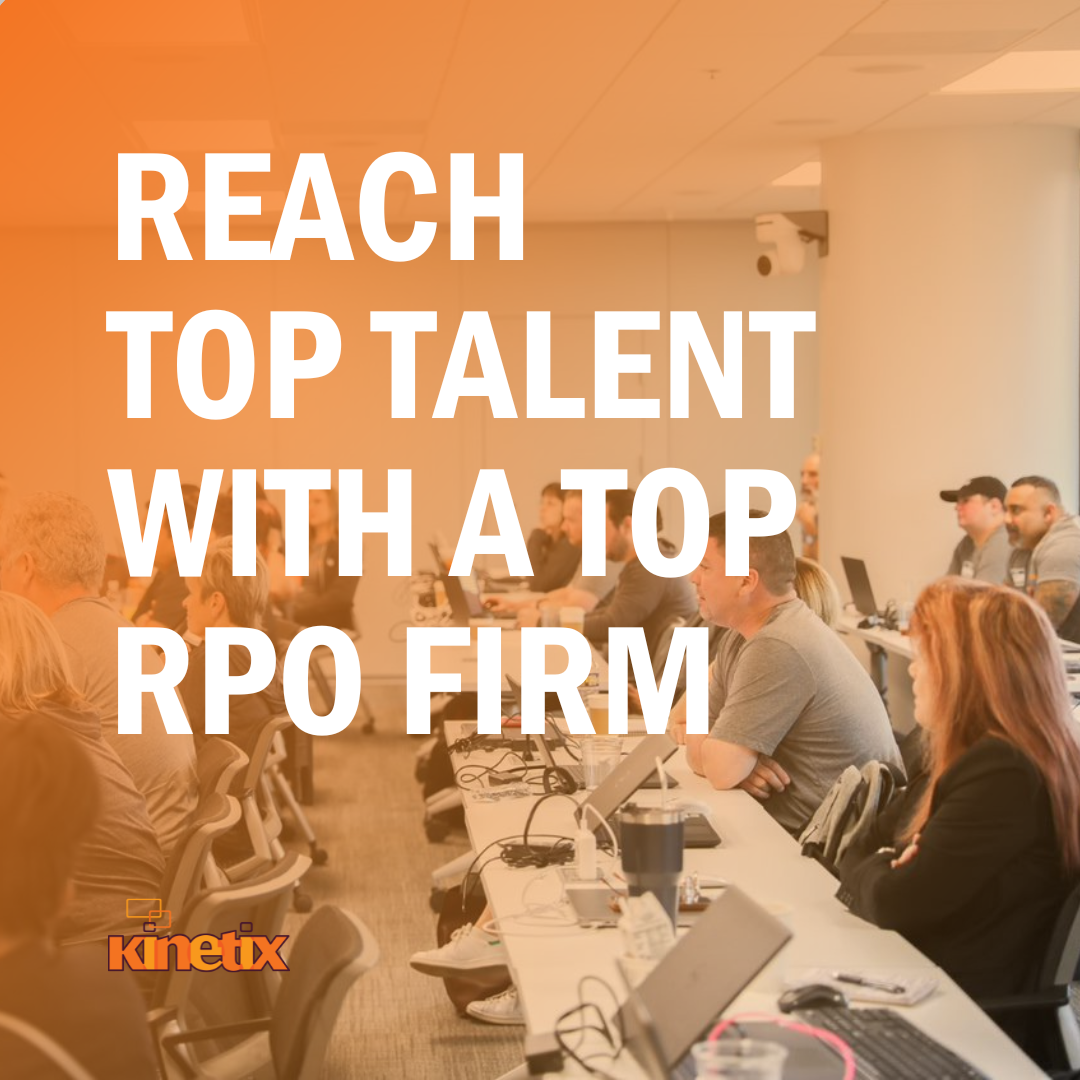 In short, RPO is a resource for businesses and companies. Project RPO may entail a talent acquisition team of recruiters with expert knowledge about your job market. These recruiters also come equipped with the best recruiting technology tools. They'll also come up with recruitment solutions and provide exceptional RPO services to support you throughout the hiring process — from expanding your talent pool network to retaining top talent. You can expect top-notch results and benefits.
If you want to use RPO as a resource for your business, consider reaching out to outsourced recruiting companies — like Kinetix. While Kinetix has much to offer with project RPO, your talent acquisition team is a holistic and flexible recruiting team. This means that Kinetix will adapt to you — not the other way around.
With Kinetix, you'll have a premium or white glove experience, where your recruiters will develop flexible and customized RPO solutions for you. This also means that Kinetix may quickly do more of the heavy lifting to help you scale up, but Kinetix may also take a step back at your request.
So, what is RPO in recruitment? It means dedication to your success. Let's have a conversation.