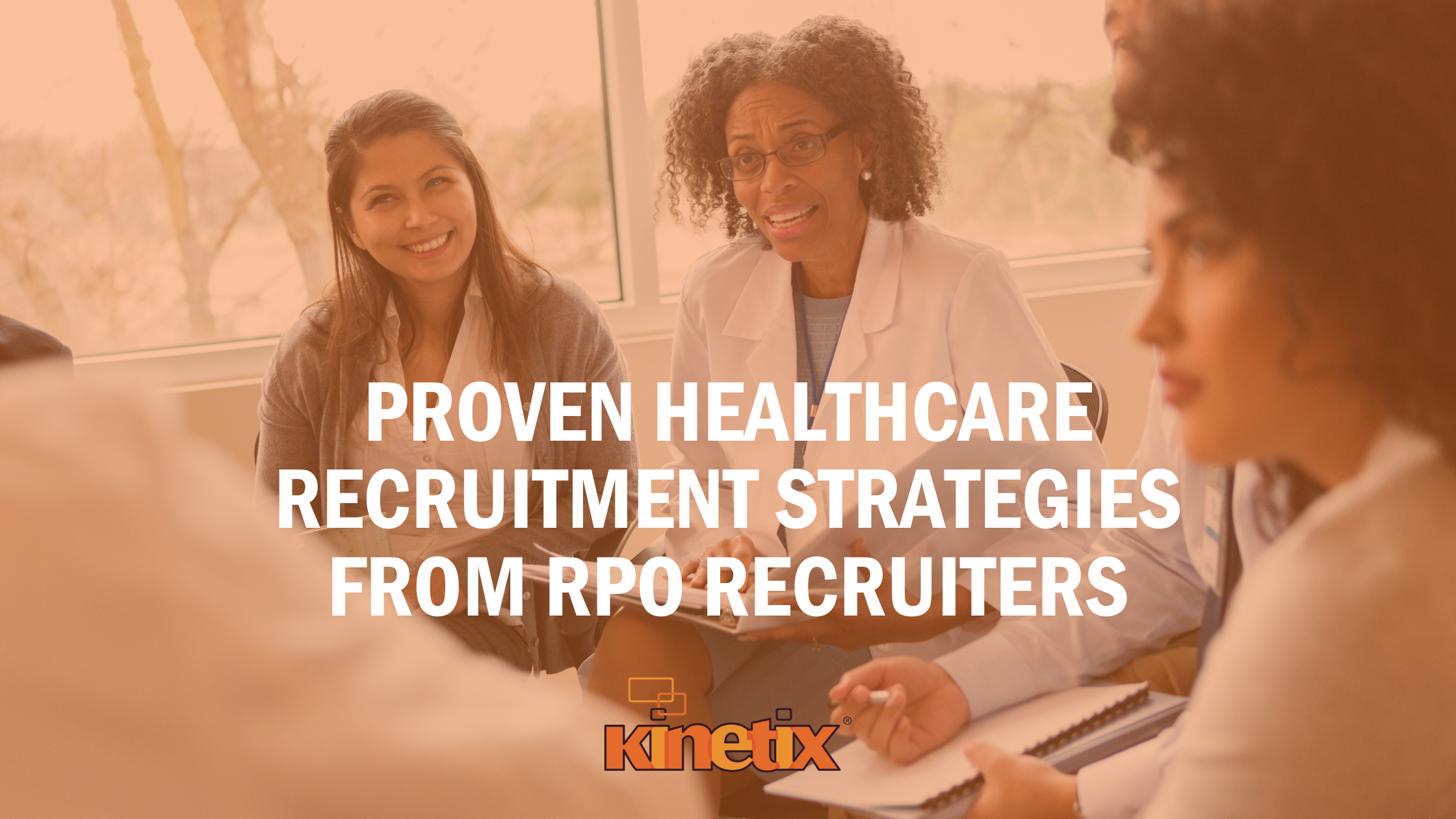 The healthcare staffing shortage is a top patient safety concern as numerous healthcare workers leave the industry. For example, 20% of physicians plan to leave medicine within the next two years, and an additional 30% intend to reduce their work hours in the next year. Aside from physicians, there is also a shortage of other healthcare professionals, especially nurses.
This serious staffing issue might make the recruiting process challenging for the internal recruitment team of your healthcare organization. Fortunately, you can outsource some or all of your talent acquisition tasks to a healthcare recruitment process outsourcing (RPO) company.
Healthcare RPO firms will likely match you with specialized RPO healthcare recruiters, who will become an extension of your internal recruitment team. They'll also assist you in coming up with healthcare recruitment strategies to resolve your staffing problems. In fact, specialized RPO recruiters tend to suggest two major healthcare recruitment strategies.
#1. Expand Your Talent Pool Network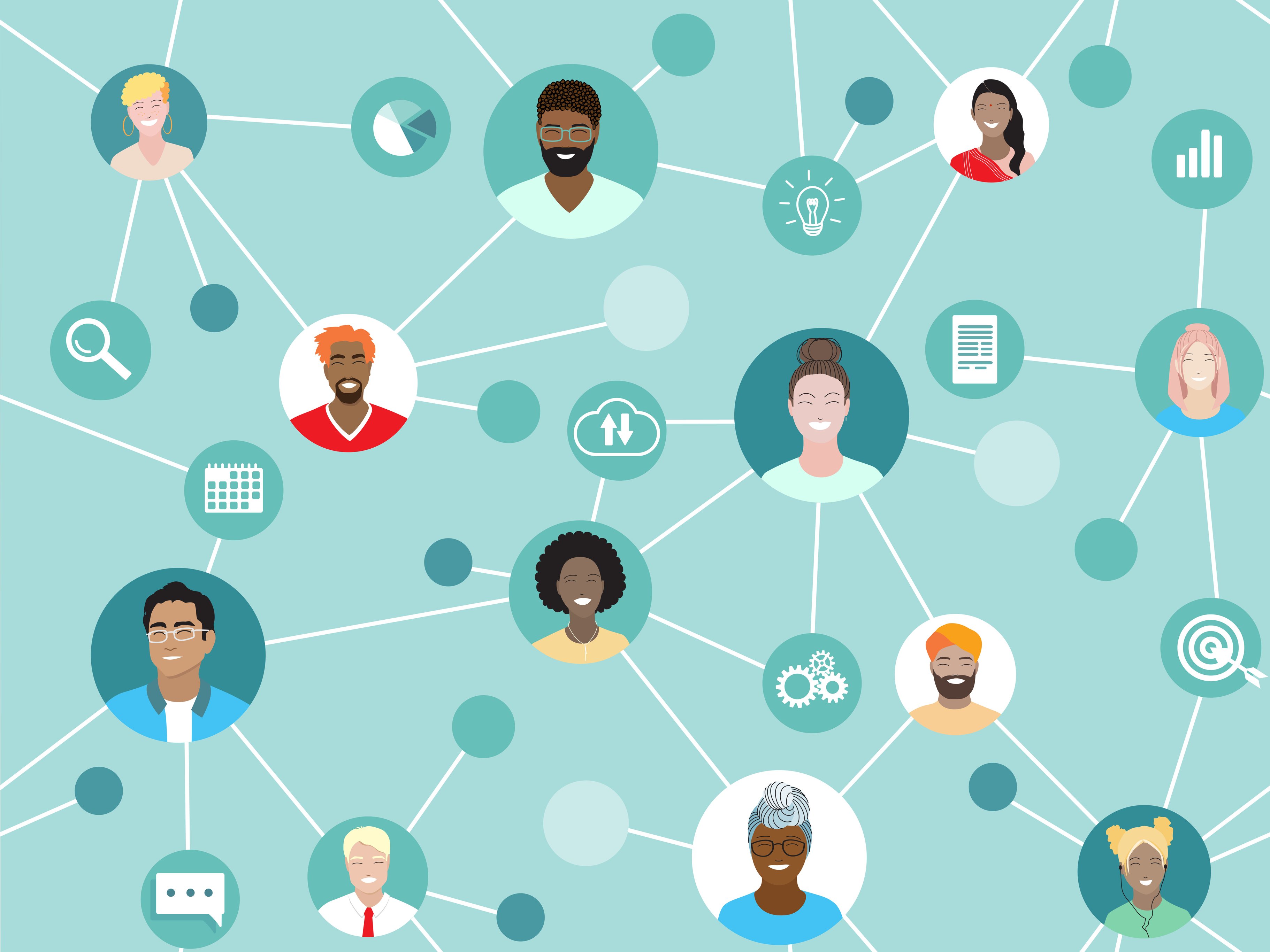 The first healthcare recruitment strategy is to expand your talent network. With an extensive network, your team of experienced healthcare recruiters can help you with this. What's more, they typically will also assist with the following:
Getting access to recruiting technology: Aside from an extensive network, RPO healthcare recruiters come with access to the best recruiting tools in the industry. For example, there's a sourcing technology that makes it easier for you to source candidates and grow your talent pool. You may also use an applicant tracking system to see where potential hires are in the application process. Plus, this tracking tool will limit the "fall-off" rate of losing qualified candidates throughout the recruiting process.

Sharing healthcare job openings: In addition to posting job listings on job boards, RPO healthcare recruiters assist you by visiting networking events and setting up career fairs. These events are great places to share your current job openings with job seekers.

Building relationships: With a significant shortage of healthcare workers, your hiring managers and internal recruitment team might be drowning in numerous job openings. To address this, RPO recruiters help you build relationships — like with nursing schools. And this rapport will increase the likelihood of new graduates coming your way and filling some staffing gaps.



Creating job opportunities:

Besides building relationships with healthcare schools, dedicated RPO recruiters will assist in creating special job openings. These unique job openings may take the form of shadowing opportunities, internships, or temporary positions. These healthcare jobs aim to attract students and candidates who want a short-term and flexible opportunity to know what it's like to work at your healthcare organization — before a full-time commitment.
#2. Promote Your Employment Brand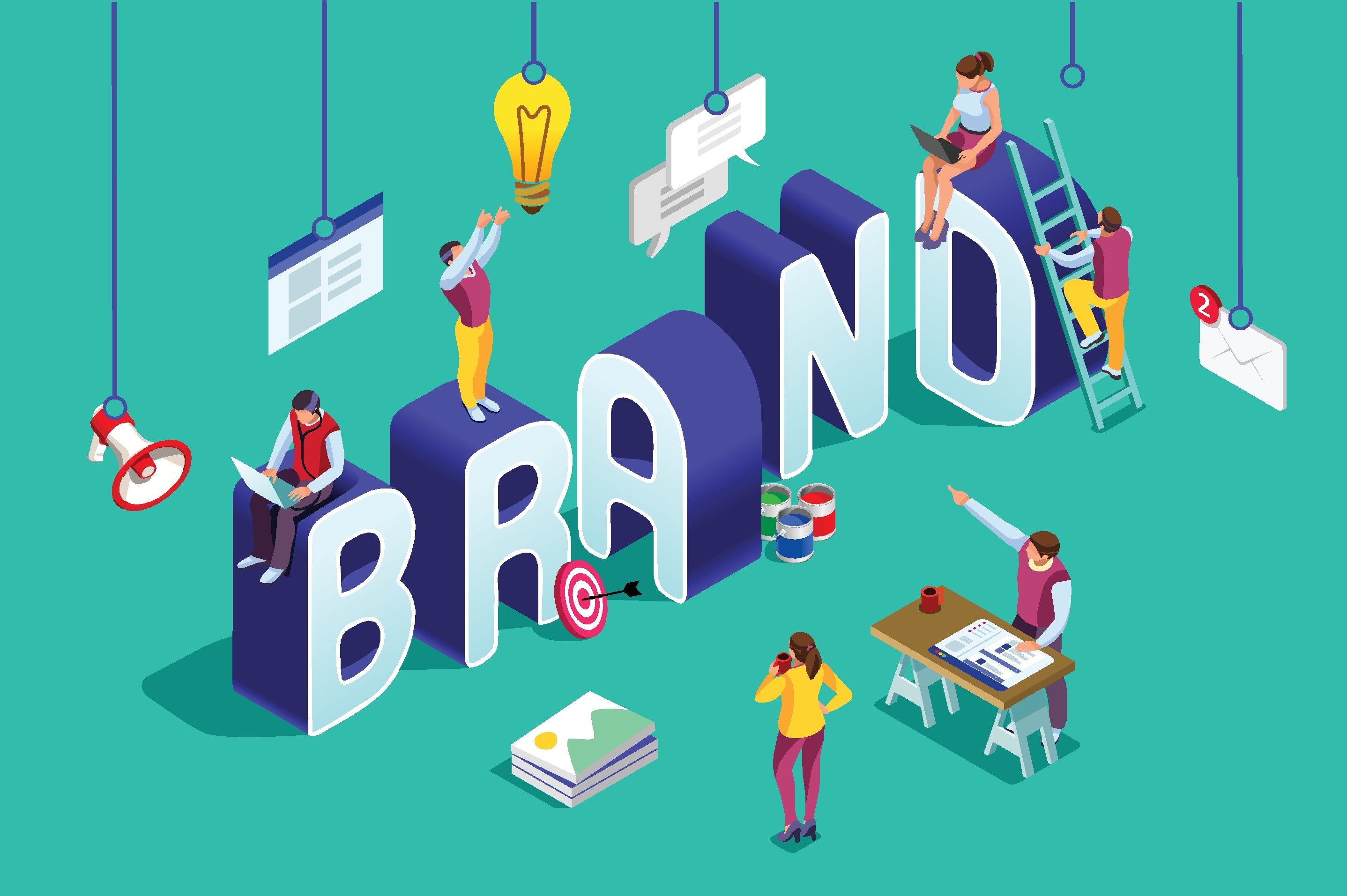 The second part of the healthcare recruitment strategy is to promote your employment brand. Your RPO healthcare recruiters have extensive knowledge about what quality healthcare candidates value in potential employers. By tapping into this, they will confidently promote your employment brand by helping with the following:
Getting access to recruiting technology: Google is a good place to start to get an idea of your current company's culture. The results might either deter or gravitate potential candidates toward your healthcare organization. For this reason, healthcare recruiters might also perform a comprehensive Google audit of your healthcare organization. And, if necessary, can assist you in transforming your brand messaging.

Company Culture: Your company culture is critical to the recruiting process. You're more likely to have positive talent acquisition results if qualified candidates value your company culture. To help promote a positive and enticing culture, recruiters can assist you in creating a dedicated company culture webpage demonstrating valuable information about what's it like to work at your organization.

Job Descriptions: Aside from transforming your brand messaging and creating your company culture webpage, RPO healthcare recruiters will help optimize your job descriptions. Crafting job descriptions takes some finesse. On the one hand, you want your job descriptions to describe the ideal candidate, but you also don't want to scare away qualified candidates. So, your job descriptions should hint at a company culture that candidates value. Your RPO healthcare recruiters will make sure to balance this.



Social Media:

In addition to optimizing job descriptions, RPO healthcare recruiters will manage job listings on job boards — like Indeed. This is to prevent wasting resources on boosting the wrong job openings. RPO healthcare recruiters can also show you how to appropriately use and maximize various marketing tools, such as social media (e.g., LinkedIn). For example, they may feature employees and employment benefits on social media and showcase a company culture that candidates value.
All of this will help improve your recruitment marketing efficiency.
Work With a Leading Healthcare Recruitment Firm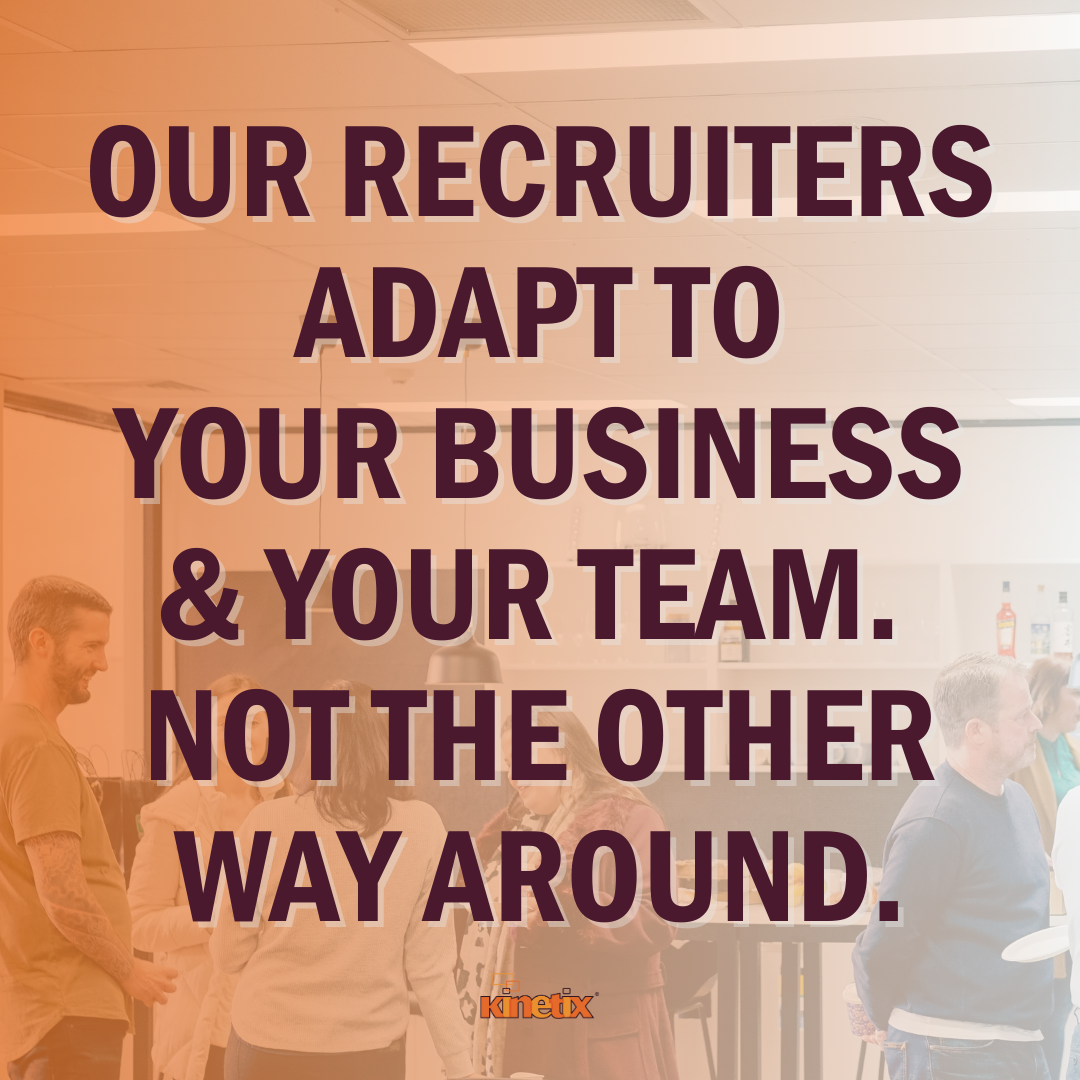 With a significant shortage of healthcare workers, it's important to have proactive healthcare recruitment strategies. But developing and effectively implementing these strategies are resource intensive.
If you want assistance with this, consider working with a leading healthcare RPO firm — like Kinetix. Kinetix will help match you with a team of experienced RPO recruiters who specialize in developing and carrying out effective healthcare recruitment strategies. This team will strive to be your long-term healthcare RPO partner, who can reliably address your current and any future staffing concerns.
Want to know more? Let's have a conversation.