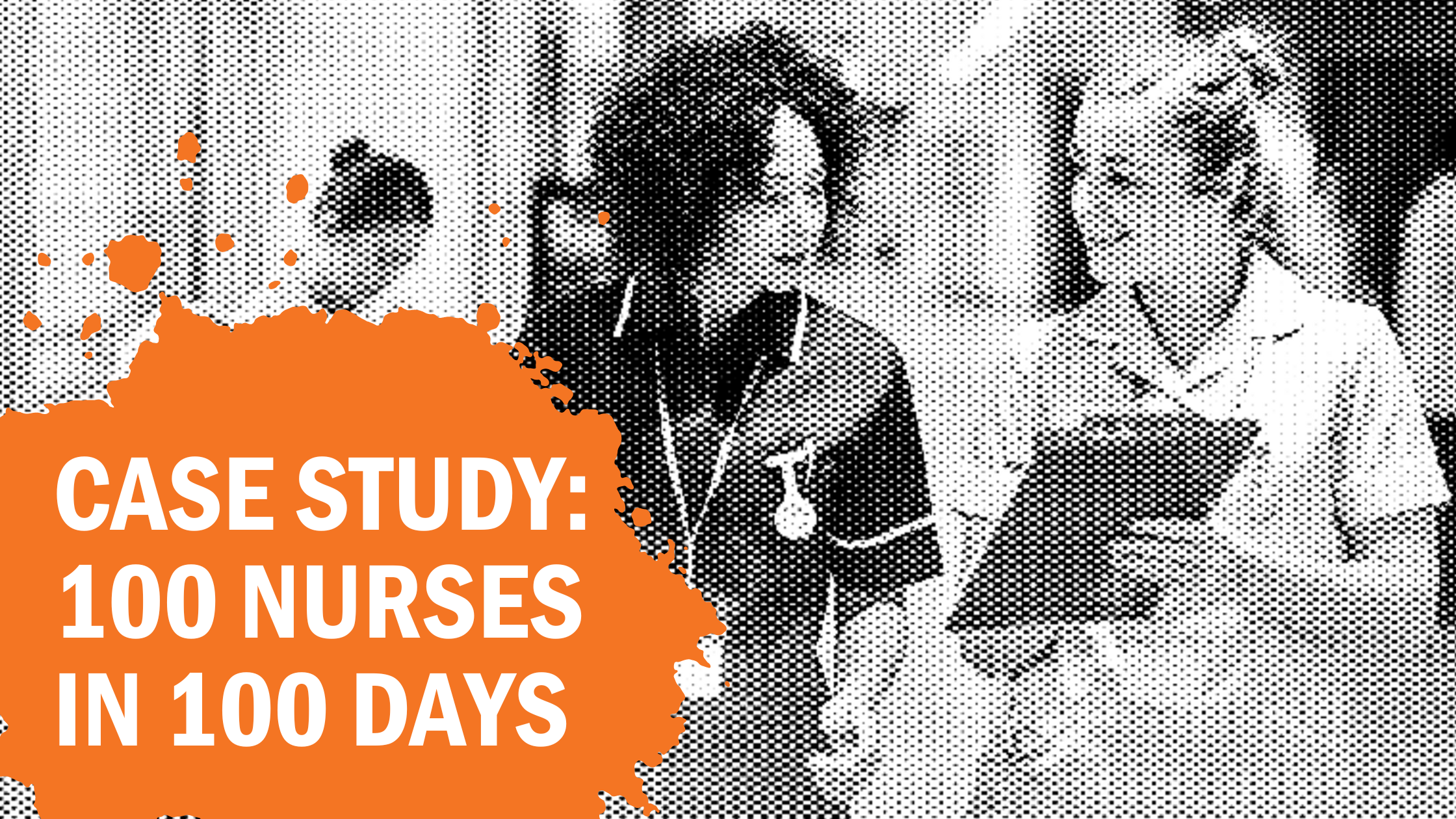 Talent Acquisition is hard work, and the challenges are perhaps nowhere greater than in the area of nursing recruiting.
Kinetix was recently engaged by an RPO client in the healthcare industry to fill an immediate large number of full-time open positions within their facility while becoming a strategic long-term recruiting partner. At the start of the engagement, nursing accounted for ~250 of ~850 open reqs—an obvious critical need. We decided to attack the nursing gap immediately to make the biggest impact in reducing overall open positions, assisting our HR client in getting a quick win, and addressing the bottom line: getting qualified nurses in the door so that patients could get the quality attention and treatment they needed.
What We Did
To build our 100 Nurses in 100 Days program, Kinetix launched a strategic recruiting campaign to target both experienced and graduate nurse candidates. Key elements in the campaign included deep sourcing on a local, regional and national level, live events, advertising, email marketing and social media awareness. These activities were coordinated to drive candidates to Kinetix recruiters, who then did what we do best—sell the opportunity, drive the process on behalf of the client and close candidates.
The Results
Kinetix not only met the goal—we crushed it. We helped our healthcare client place a total of 323 nurses in open positions, with 201 of those being external hires. 160 of those were new, experienced nurse hires, along with 41 new graduates starting their careers at the healthcare facility. On average, over 100 days, Kinetix hired 10-12 new experienced nurses weekly on behalf of the RPO client.
We did it for them, so of course we can do it for you. If a coordinated campaign for hires sounds like something you could use, contact us. We'll listen to your needs and build a custom solution for you!