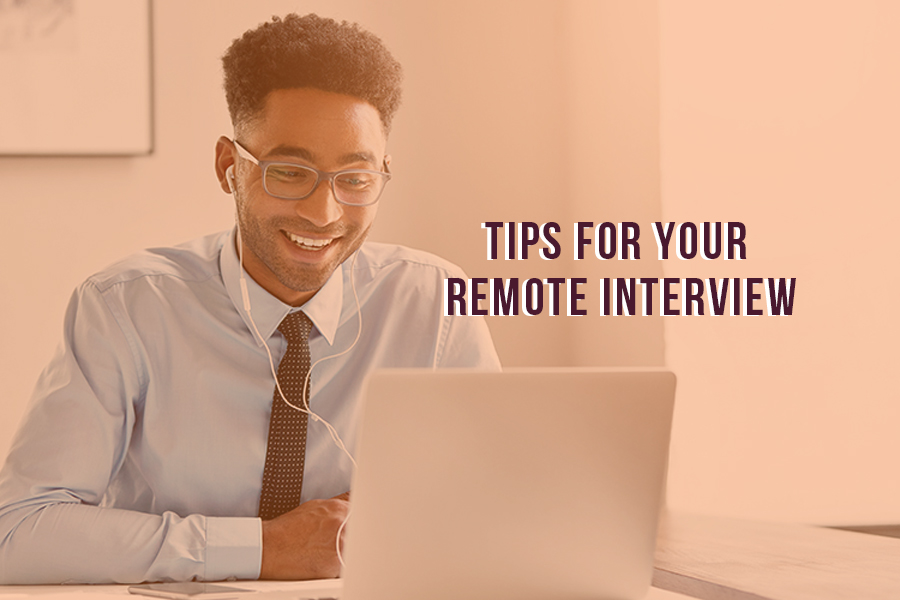 The good news: There are people hiring. The bad news: You might have to do a video interview.
You may be a remote working expert with the latest technology and mics and a fancy webcam, but odds are you're about to interview online and you have to work with what you got.
We've compiled some tips for your online interview to help you snag that job without buying any fancy equipment.
One: Test Your Technology.
You might not be able to purchase a fancy webcam with a light ring and that's okay. Using your built-in webcam or even your phone can work! Make sure your internet connection is strong, and if you are using your phone – set it up hands-free and for goodness sake, shoot in landscape.
Two: De-Clutter Your Background.
Set up your laptop or phone (whatever you'll be filming with) and frame where you will place yourself for the call. Make sure anything in sight of the frame is clean. Going into a job interview with a dirty background could be the equivalent of pulling out the copy of your resume out of a disorganized bag full of trash; it's not pretty.
Three: Lighting & Sound
To enhance your video even more, find a place with natural light. If you aren't able to do that, avoid having lamps or windows behind you in your video – it could cause back-lighting that is distracting from you and the conversation. If you are able, use headphones with a built-in mic. The sound will be clear and you'll hear better. If you must rely on the mic in your phone or laptop, be sure to be in a quiet place.
Four: Dress To Impress
When you go into an interview you try to look your best, right? Video interview is no exception. Although formal business attire may not be required, it is certainly time to change out of your sweats and put on a fresh outfit. Plus, you know what they say: "Look good, feel good." And we want you feeling your best!
Five: Body Language
Eye contact. Look into the camera and not yourself. Trust us. Also – bring a smile. It might be strange talking to a camera, but try your best to be yourself and present a good image.
Six: Mute Your Notifications
This is a big one. Just like you would silence your phone going into an interview, take the time to silence your notifications. Nothing is worse than hearing the pings and buzzes of unattended notifications during a video call. You don't want to distract your interviewees or yourself!
Seven: Stay Calm
Just like in any interview, be yourself, be prepared and do your research.
We know you're going to crush it.