Welcome to the busiest shopping day of the year – Black Friday. Whether you are perusing online or physically fighting through stores, you are probably participating in this unofficial holiday one way or another. For a lot of recent grads and early career professionals, this day is a prime opportunity to find stylish and sophisticated workwear for less… but what exactly should you be looking for?
Fashion's obsession with workwear goes back centuries.
We've seen eras of conservative, constricting clothing, and times of more freeing, functional dress. However, it wasn't until recently that we've seen a completely new trend; one that's more casual…business casual.
Let me take you back to an era of excess and boldness, but also a "simpler" time–otherwise known as the '80s. It was a period of neon, fanny packs, velour jumpsuits, parachute pants, power suits, scrunchies, spandex, and the main reason I'm writing this: modern business casual.
Now let's take a deeper dive into what the heck is modern business casual.
Spearheaded by male-dominated tech companies in Silicon Valley in the 1980s, the look consists of khakis, comfortable footwear, and collared shirts. The simple outfit was born out of a need for a more efficient workplace–a place that cared more about output and less about outfit. Although the get-up is seemingly simple, there is a lot of confusion surrounding what exactly is business casual and how it applies to both men and women.
For women, navigating workwear has always been a challenge–you more recent career-starting shoppers are not alone. According to Business Insider, women in the '80s dressed in an exaggerated masculine style, wearing high heels, shoulder pads, and skirts. But that's not the case nowadays–thankfully. Women of today wear all kinds of pants, blouses, pantsuits, skirts, dresses, and just about anything else they want because the male-dominated workforce is–slowly–becoming a thing of the past and they no longer have to live under the male microscope.
For men, business casual is easier and not all that different from the past. The look has gone from khakis and collared shirts to a more GQ version of khakis, chinos, or suit pants paired with polos, button-ups, mandarin collared shirts, t-shirts under blazers, and so much more. This rings especially true if you find yourself working in a metropolitan area.
Today, office wardrobes are more focused on fashion and what they look and feel good in, and less on fitting traditional business stereotypes. With changing, more creative office spaces, the shift in clothing isn't very surprising. But it still has employees across all generations stumped.
So, to help you navigate modern business casual trends, here's a little guide on things you can wear to fit the look and make it your own.
For Men:
Take a page from The Rock's book: sweaters, fitting, but not suffocating, well-tailored trousers, and a nice pair of dress shoes or sneakers such as: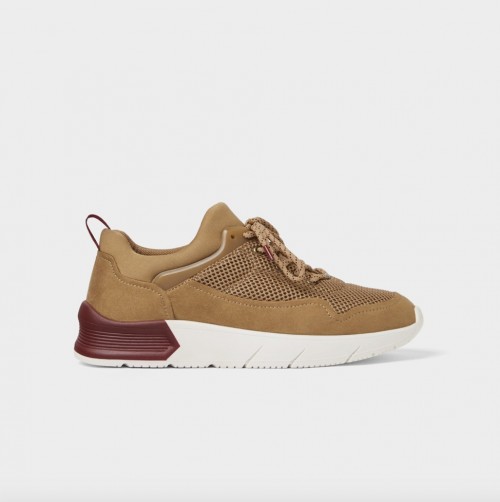 Mixed Beige Sneakers, Zara
Another stylish look you can emulate comes from Zachary Quinto: slim trousers, a piqué polo or lightweight knit, or even an ordinary button-down. An example: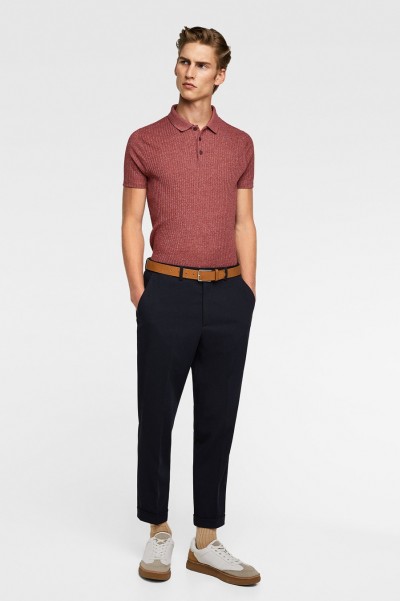 Ribbed Muscle Fit Polo Sweater, Zara
For Women:
It's all about you. "Business casual" options for women range from a dress to a pair of slacks, so I suggest wearing what you want, as long as it's professional and you feel good in it. Some of my favorite looks consist of sweaters, flowy, patterned pants, blouses, chambray or denim tops, and prints galore. Here are some examples: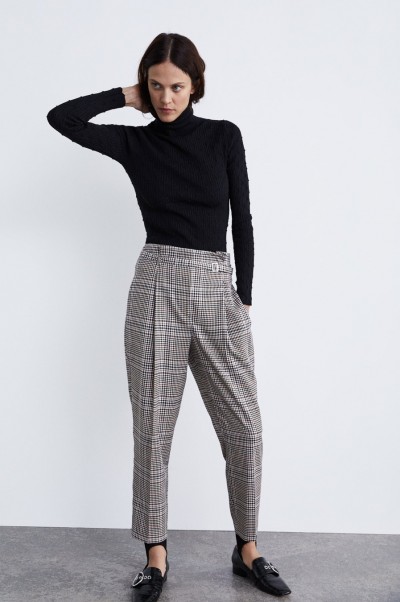 Belted Plaid Pants, Zara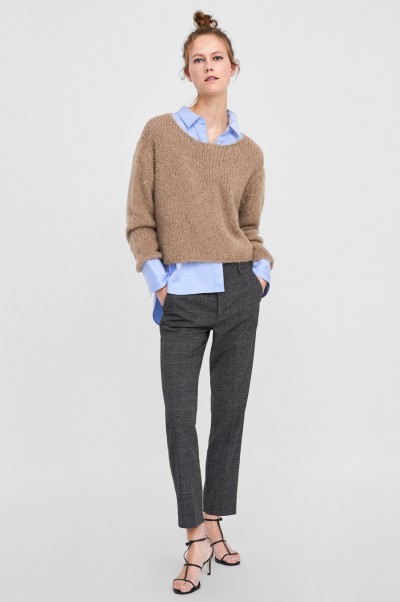 Checkered Cigarette Pants, Zara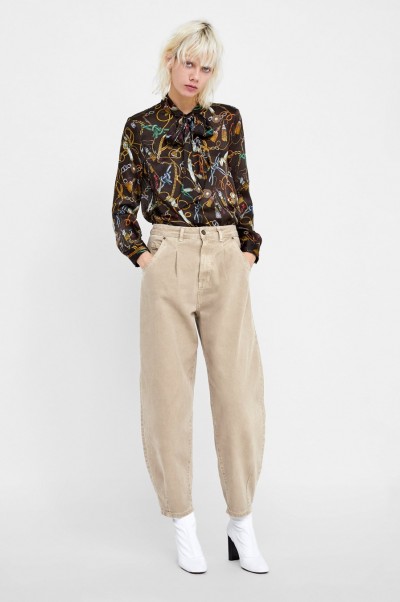 Chain Print Shirt, Zara
Although the world of business fashion is ever-evolving, you can never go wrong with having a closet full of the staples. Sweaters, pants, collared shirts, and the like can be applied to both men and womenswear. As business changes, so will the accepted standards of dress at work–hopefully one day leading to less confusion for both men and women, but mainly women. After years of being told what you can and can't wear due to workplace stereotypes and generational differences, it's time for you to dress how you want (as long as you keep the looks classy and stylish). So, whether you're starting a new role at a new company or you're just looking to switch up your workplace style, you can't go wrong mixing and matching the looks outlined above.
Now let's go get this bread, ladies and gents.