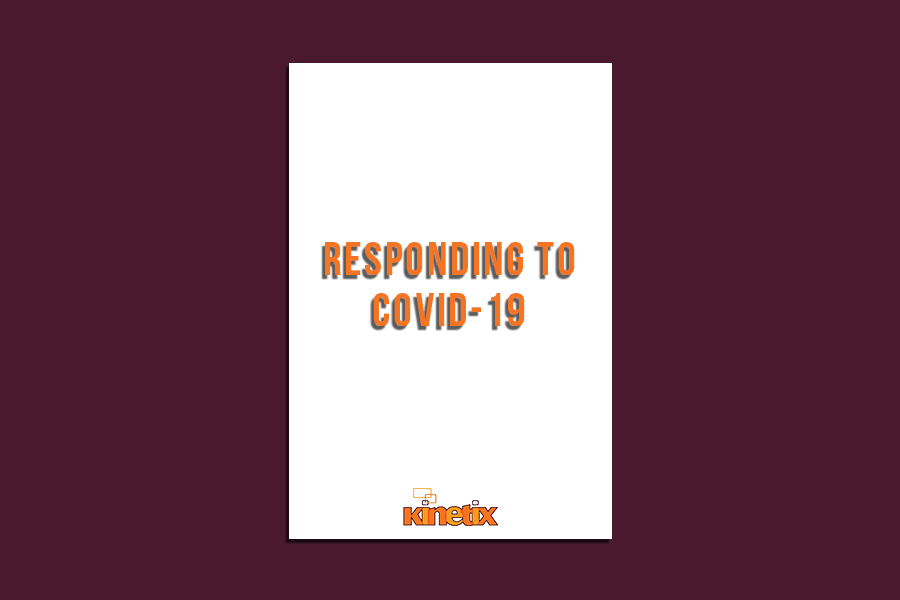 Kinetix is in the business of hiring people. Naturally, that means we're a people-focused, communicative bunch, full of huggers and natural leaders.
Because we're so people-minded, we acted fast in the wake of COVID-19 sweeping the country.
The global pandemic that is COVID-19 is not one, but a large family of viruses transmitted through both people and animals. Since the virus is a new strain that has not been previously identified in humans, it's important to know the signs and symptoms. (For more information about how to identify symptoms and prevention, please visit https://www.baptist-health.com/coronavirus/)
Naturally, this virus has effected nearly every facet of our society at large. That includes hiring, which has traditionally been an in-person process. But we're fighters here at Kinetix—we don't fold when we see a problem, we adapt, we change.
So we went remote. As many people already know, we already favored a flexible work environment. This move incorporating social distancing was a proactive choice; we can still do what we're great at while looking after the health of our entire community.
Our recruiters have already shown how they embrace the new hiring style during a pandemic. In-person interviews were rescheduled with state-of-the-art video chatting. Our inter-office messaging system has been buzzing with tips and pictures of people's pets enjoying the extra human face time. Our world-class service to our clients will not suffer due to our remote situation.
The world is an unfamiliar one right now, but Kinetix has shown strength both internally and externally.
"We are all in unchartered territory as the nation, businesses, and families navigate an appropriate response to the ongoing threat of COVID-19. Now is the time for patience and perspective," Michelle Silagy, Chief Talent Advisor, wrote in a company-wide email.
Recruiting and interviewing candidates is still highly important to our clients and the business world as a whole. We are in a unique position to both respect the health of those around us and deliver for our clients.
So if you're looking for a new career or employees in this current climate, reach out to us. We know how to work around a problem to find the best solution for you and your goals. All from the comfort of our own homes!