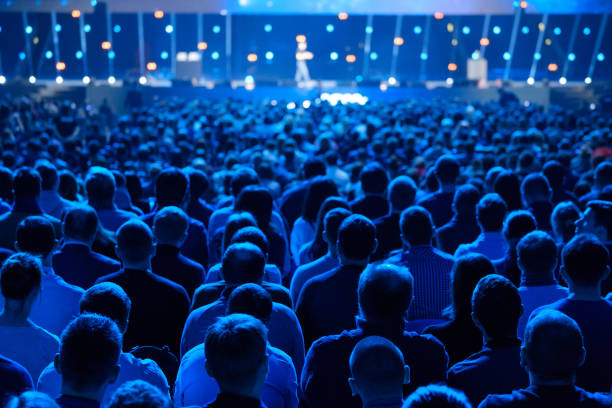 Just like any other industry, in Recruitment, Talent Acquisition, HR, etc. you have to remain on top of your game. How do you remain on top of your game? Training, continuing education and development, and attending conferences. Conferences and recruitment events are great, they give you a chance to network, learn new methods, get a leg up on industry trends and hear from those leading the advancement. Whether you love or hate them, conferences are necessary for any working professional in any trade.
I've put together a list of the best recruitment events coming up in 2020 so you can plan ahead and save the dates now.
Social Recruiting Strategies Conference- SRSC (Talent Acquisition Week)
Personalization and automation are words we often hear in the recruitment realm, but do you know all you need to know about them both when it comes to recruiting? If not, then I suggest you attend the SRSC event. The Social Recruiting Strategies Conference is a 3-day Talent Acquisition conference that dives deep into recruitment strategies. From day one, all participants will have the opportunity to learn useable skills such as employer branding and employee advocacy. The primary focuses of this conference are improving the candidate experience and cutting hiring time.
Dates: January 28th-30th, 2020
https://socialrecruitingstrategies.com/san-francisco-2020/conference/agenda/
Hire20
How does networking with over 1500 TA leaders, peer-based interactive sessions, and earning a Smartrecruiter Certification sound? Well, you can do all that and more with your attendance to the 2020 Hire20 Conference in San Francisco. This event is a jam-packed 2 days of non-stop, thought-provoking perspectives, insights, and knowledge. If you're looking toward the future of Talent Acquisition, this is the place to be!
Dates: February 11th-12th, 2020
https://www.smartrecruiters.com/hiring-success/americas/
Indeed Interactive
Registration is now open for Indeed's annual Talent Leaders event. This will be the sixth year of this event which is aimed at finding solutions to the greatest hiring challenges (both internally and externally). Not only does Indeed Interactive deliver you your essential networking and industry insights, but their mantra of providing fresh perspectives, out of the box thinking, and actionable strategies puts them in the running for top conference!
Dates: May 11th-13th, 2020
https://indeedinteractive.com/register/
Talent 42
This 2-day event is 100% focused on helping technical recruiters find top talent in the industry. Speakers include engineering and recruiting leaders and include hands-on training, presentations, and panels all in a small group setting. With companies like Apple, Google, Facebook, Amazon, Uber, Disney, Nike, and NBC sending their teams here, it's safe to say anything you learn about recruitment here will definitely give you an advantage over those who miss out.
Dates: TBD- June 16th and 17th, 2020
HCI Inclusive Diversity Conference
This year will be a big year in HR not just for the many changes we all see coming, but for the shift already happening. You know what I'm talking about. Starts with a D? That's right – DIVERSITY; and that is what this conference is all about. Recruitment strategies that increase and leverage diversity and human-centric approaches to drive inclusion are key talking points for speakers on the agenda next year. This event is sure to give you a leg up on creating and fostering inclusive and collaborative cultures in organizational structures. From executives to recruiters, this conference will show you the building blocks to creating those necessary environments.
Dates: TBD- April 27th and 28th, 2020
https://inclusivediversityconference.com/agenda/
2020 is here and in full swing, of course, these are not all of the conferences happening, but they're certainly enough to get you started. These conferences will allow you to learn new and exciting trends and developments in the recruitment world while meeting and networking with other professionals.
As with anything you do, always make sure to do your research. Look to see which conferences fit you, considering your budget, time, interests, and position. Check out reviews and videos from past conferences, see what others have gained from their time there, and take a look at what the pros and cons were. The last thing you want to do is waste your time or money – or your company's.
To stay at the top, you must continuously improve yourself. Going to recruitment events and conferences does just that. So, go ahead, check them out and get ready to learn!