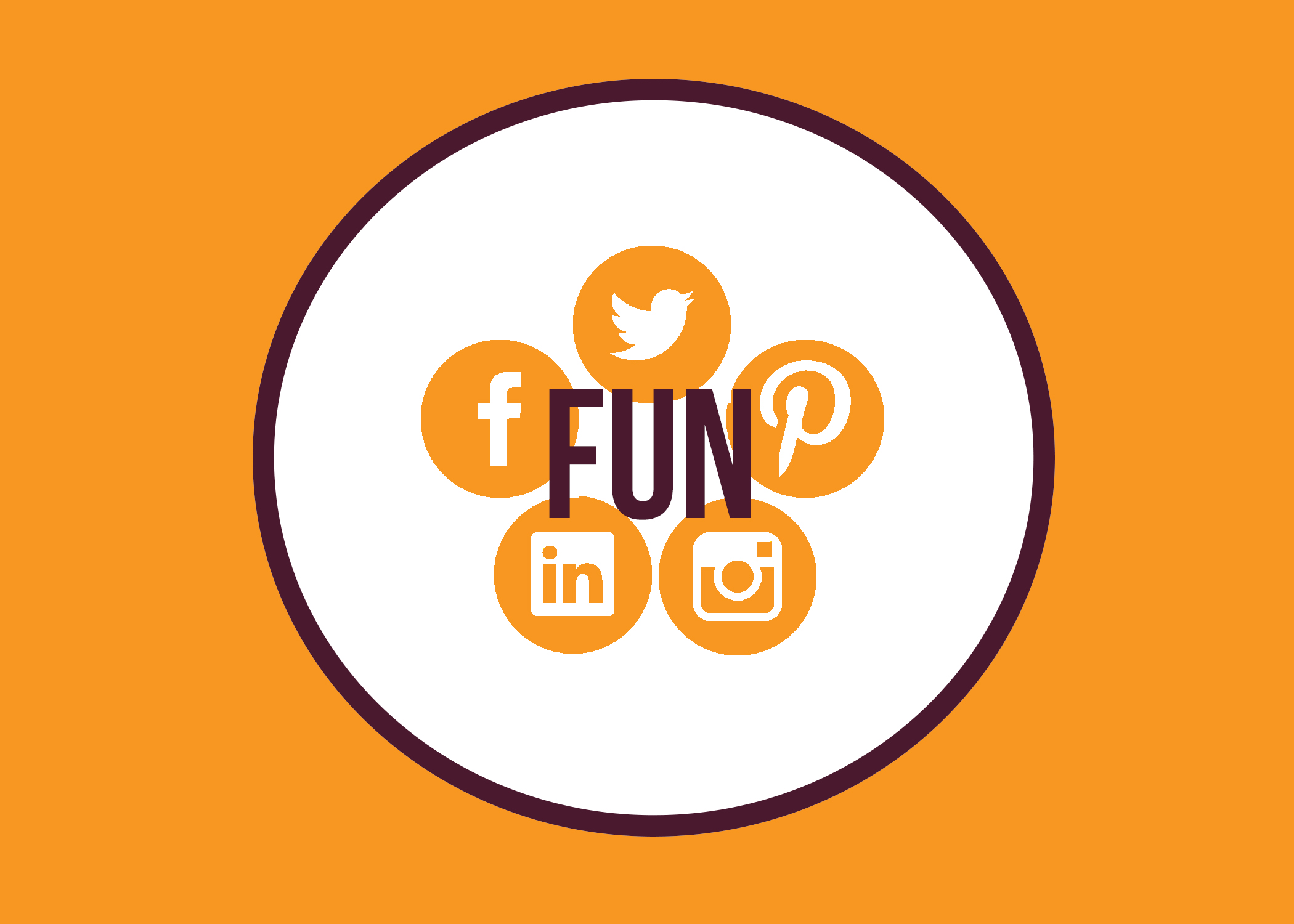 According to CareerArc, 55% of job seekers find social and professional networks to be the most useful resource during a job search. We're not in Kansas anymore, Toto. The professional recruitment landscape has completely changed from the way it was in the olden days. Millennials are quickly becoming the rock-solid foundation of the U.S. workforce and Generation Z isn't too far behind. The amount of time spent on social media is staggering! When embarking on that quest to seek the holy grail of professional talent, it's important to get on their level and reach them in a place they commonly visit every single day.
A 2015 survey shows that 92% of recruiters use social media to find high-quality candidates. This means that the youngsters are not only using the interwebs to post baby photos, create a witty status, or catch up with an old friend from college. Recent graduates are looking to social media to seek new and rewarding job opportunities. When it comes to hitting a few of the basic tips for social media recruiting, it all funnels (sorry, this is my one pun per blog) down to the four-part structure of the recruitment marketing funnel – Awareness, Interest, Decision, and Action.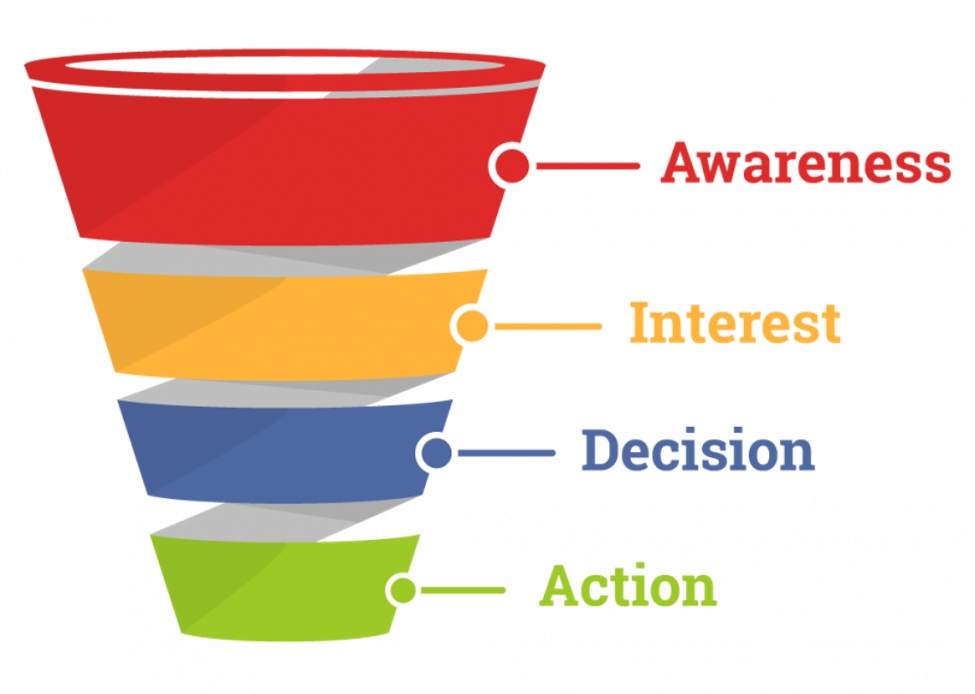 Image via trekksoft
Awareness
Increasing awareness is key in nabbing the attention of a potentially awesome candidate. A company needs to market (or sell) themselves first in order to be seen as a credible source for opportunity. Basically, a candidate is saying, "What's in it for me?" You want to be that desirable employer, so it's important to have engaging content to back you up.
Building your company's online presence and reputation is necessary for creating a strong connection with the millennial age. Paint them a picture of what is offered! They want to know about the work environment, the fancy benefits package, the work schedule, the experience that can be gained, or whether or not their boss knows what they're doing (nobody wants a Michael Scott in their lives). Show them why you're a much better place to work than the "other guy". Create a consistent voice unique to you and don't shy away from what makes you…you!
Interest
Great! You have increased awareness about what you have to offer and candidate eyes are all on you. Now it is time to generate interest and, most importantly, keep it. Maintaining that initial interest is done through a consistent flow of fantastic content. That means it's time to hit the drafting board and put together a content marketing campaign that compliments your branding.
Creating a schedule for content publishing deadlines will keep your company set on course and give candidates fresh material to take a gander at. Keep those social media posts coming, but make sure it isn't boring. With social media, you can utilize a number of formats such as videos how-to guides, blog posts, images, photography, infographics, podcasts, and tons more!
Decision
It's time to be specific. You caught their attention; you garnered their interest; now you want to guide them to a final decision. This is where you really need to drive home those professional perks. Give them the open roles, the health benefits, and what it all pays. That final decision really comes down to that original "what's in it for me?" Give them the information needed to make an informative decision.
You want to build a community of like-minded individuals and provide them with the opportunity to talk back. It's impossible to make a decision unless their specific questions are answered to meet their needs. The great Jerry Maguire once said, "Help me help you!" That same principle applies to reeling in a candidate. Open your door and message them specifically about the potential opportunities on the horizon, what those benefits means for them, and what your company is all about. Send a direct message and approach people in your new network of candidates.
Action
They have made their decision and you are on their radar. You have established your company as a part of their next career move. It's time to drive action and ensure those job submissions. Candidates know that creating the right resume, portfolio, and cover letter catered to what you have to offer is a challenging task. It takes time to look this good! Keep the application process simple and cut out any unnecessary "middle man" elements. Give them the nitty gritty details so they feel like you are worth their time. Nobody wants to feel like their resume will never be read.
What if they choose not to apply? That is okay. It doesn't mean they aren't considering you for future opportunities at a later time. A number of issues can factor into whether or not a candidate is ready to take the leap of faith. You delivered every piece of information. Keep on building that social media community and open communication so that you have a digital candidate pool to draw from when another opportunity comes along.