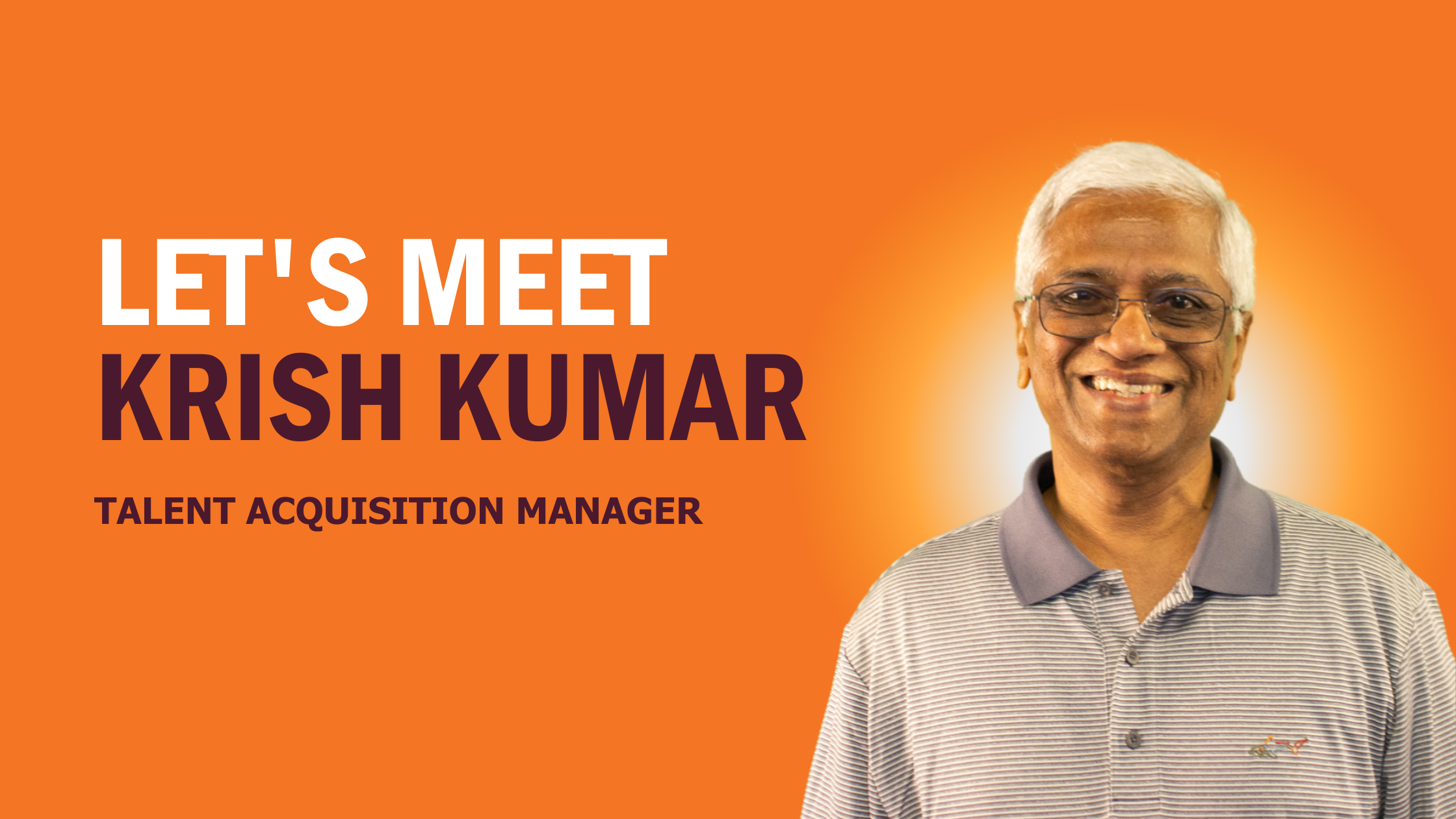 Not everyone knows what type of work they want to pursue as soon as their diploma is hanging on the wall.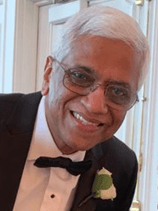 Sometimes, life takes us in new directions to show us where our true talent lies. And that is the case for Krish Kumar. Krish grew up in the color and splendor of India, and like many of his peers, he pursued a degree in information technology engineering.
The path to recruiting was circuitous, and it involved emigrating to the United States in 1999, but eventually, Krish found his way to Kinetix as a Talent Acquisition Manager in 2021. As a Technical Recruiter,
"every day provides me with the opportunity to interact with new people, and they help me learn new things about emerging technology through personal situations."
As a recruiter, Krish's days are pretty typical – planning, calling, emailing, texting, and connecting. "The exciting part of my job is connecting with professionals and being part of the happiness in life-changing decisions candidates make when they accept our offer and join the client team." "At Kinetix, there is a good work-life balance, open communication, and the opportunity to challenge myself in a positive way. The environment is quite engaging, and I am excited to bring excellent career opportunities to a lot of bright individuals."
At the annual Kinetix retreat, Krish was recognized for his outstanding performance. Not one to take credit for his achievements, Krish credits his motivation to "knowing that I am helping make a difference in my community through my work at Kinetix. Our team has set goals, and we divide and conquer. Everyone has a weekly one-on-one with the coach, and all team members meet weekly to celebrate their wins and discuss areas that need more attention."
When Krish is not busy being a productive team and community member, he recharges his batteries by working on his vegetable garden in the backyard and taking care of his plants (especially the roses). He also enjoys a good comedy show and exercising regularly.
Krish advises job seekers to be honest in their resumes. "Use keywords to stand out and get attention. Your keywords should match the responsibilities of your current job or a job from your recent past. Another important element is the tenure in each job. Managers don't like spending much time on job hop candidates."
We at Kinetix love having Krish on the team and our client's Hiring Managers love working with Krish, too.
FEEDBACK FROM OUR CLIENTS:
"Krish has been a very trusted partner and has provided options on how to navigate some complex situations and work through effectively."

"A+ service all the way through. I've enjoyed working with Krish."

"Krish is extremely knowledgeable in the hiring workflows, policies and procedures, ICims tool and HR governance."

One thing all the hiring managers agree, "bring a problem to Krish and he'll have a solution for it!". Many client managers consult Krish for "out-of-the box" solutions!
EVEN EXECUTIVES SING HIS PRAISES:
"In December last year, I was away in a different country and could not access the systems from offshore. Krish went the extra mile to help me with my own application process that was time sensitive. This was an amazing example of doing above and beyond."
KRISH'S BOOK AND PODCASTS RECS:
Stay in the know like Krish with these recommendations:
Are you interested in working with recruiters like Krish to fill your open roles? Let's Talk.
Want to know more about working at Kinetix? Visit our website.